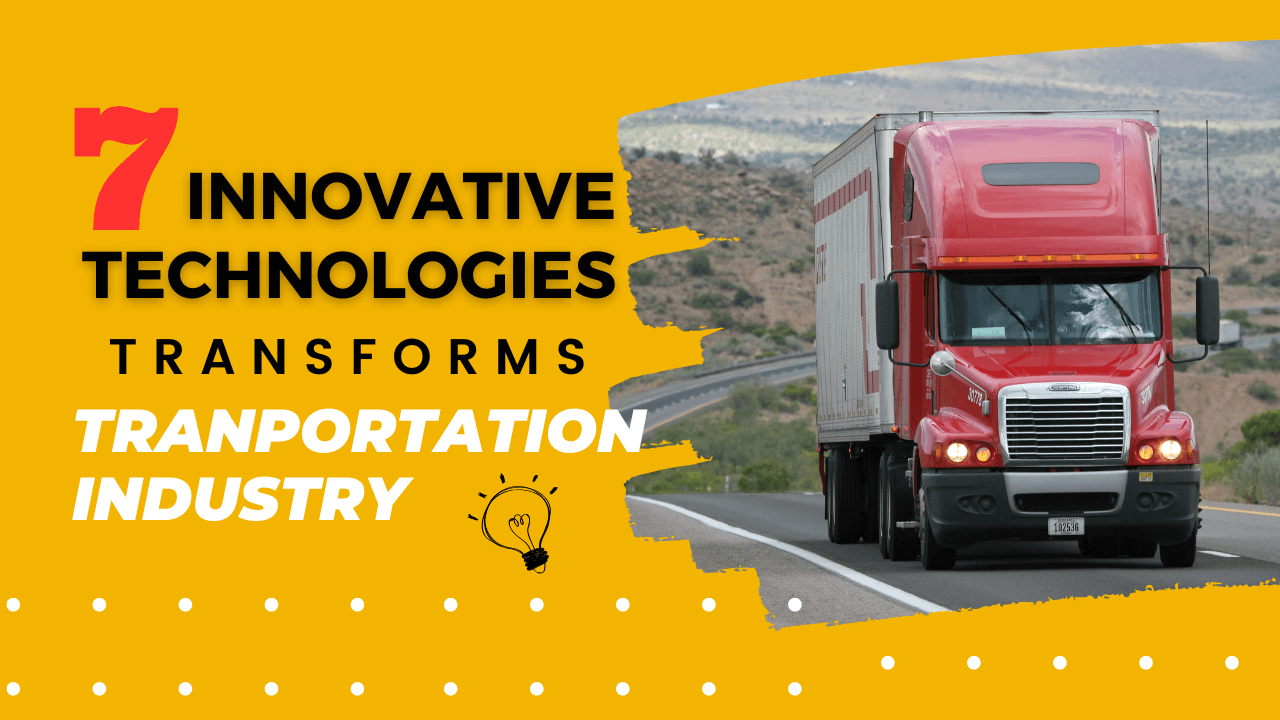 Automation, big data, and the Internet of Things all contributed to the radical technological shift that gave rise to a new language for communication. Logistics companies used these innovations to significantly increase profitability and maintain competitiveness in this developing industry.
The advancement of logistics has made it easier and more practical for trucking companies to transport and monitor cargo, control their fleet of vehicles, improve customer relations, and more.
We can anticipate some significant changes in 2023 due to the ongoing evolution of logistics technology. The global logistics market was estimated by Research and Markets to be worth 10.32 billion USD in 2017 and is anticipated to reach 12.68 billion USD this year. The landscape will be very different from now, with new logistics innovations and shifting consumer behaviour. The best transport companies in India are already implementing and changing their working cultures.
Let's examine the major technological trends that will affect the trucking industry in the future.
1) Unified Logistics Interface Platform (ULIP)
Within six months of its launch, the Unified Logistics Interface Platform (ULIP), which was launched as part of the 'National Logistics Policy (NLP) in September 2022, had received registrations from over 400 companies.
Integrate with data sources from various ministries, including the Ministry of Road Transport and Highways, the Ministry of Civil Aviation, and the Ministry of Shipping. Ensures continuous communication between government agencies and logistics partners.
By exchanging information with private parties such as transportation companies, warehouse providers, and e-commerce retailers. It is extremely advantageous to streamline logistics processes in order to save money and time.
There is a single unified document and reference system to track. There is less paperwork, fewer errors, and increased efficiency.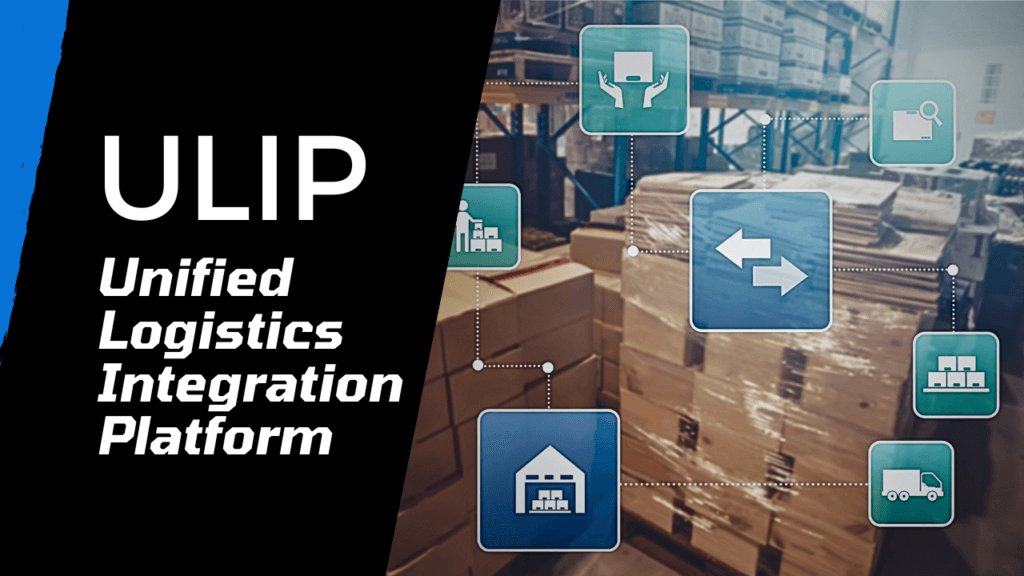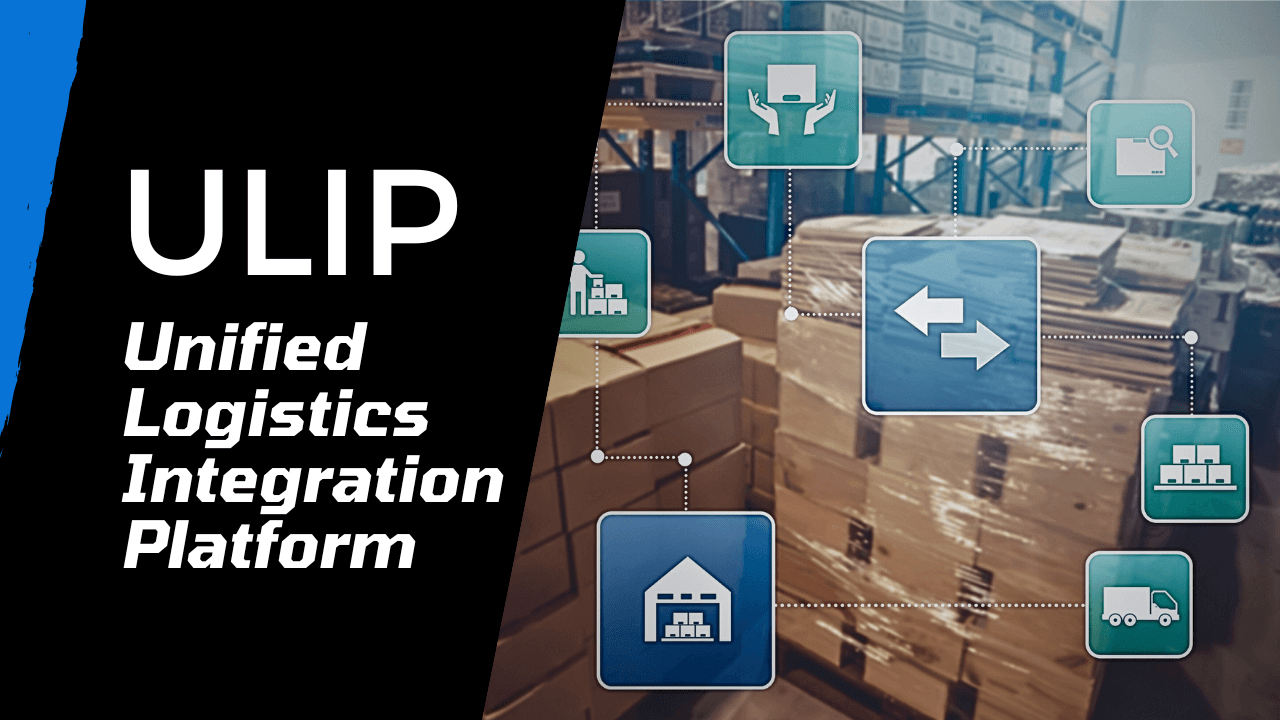 ULIP in logistics industry
ULIP is the new face of India's Digital India campaign. Learn more about what is ULIP, components of ULIP & how it works and how it enables logistics in India in detail.
2) E Waybill Automation – API-based automation
The Eway API is a user interface that allows a taxpayer or a transporter to automate their E-Way Bill processes. E-way bill API providers can directly interact with the NIC server by issuing commands to generate e-way bills and perform various tasks like cancelling or rejecting them. The API interface sends and receives data between the transporter system and the National Information Center (NIC) system.
Transporters and logistics firms use them to ensure 100% compliance and increase staff productivity. Automation is used to perform dispatch at the scheduled time.
The transporter authenticates by using the log-in credentials to validate and generate the E-way bill.
Vehicle number updating is simple when a transport vehicle changes.
Consolidation of E-way bills for a specific day is easily and quickly done, and there is a GSTIN provision for the transporter to update the EWB-01 form.
3) Tracking – GPS / SIM/ Fastag
GPS
The Global Positioning System (GPS) is a satellite-based tracking service that provides real-time location, direction, stoppages, and speed via an automation-driven GPS tracker. This tracker or device is installed in the vehicle and communicates with satellites.
Key pointers are:
Monitoring – real-time status of the truck movement.
Connectivity – dependent on the internet.
Costs – tracking cost is negligible.
Interface – satellites accumulate data and transmit it to the tower, which transfers it to the GPS servers. Data is accessed through internet connectivity.
Authenticity – chances are there for tampering or unplugging.
Initiates – at the start of the trip.
Frequency of update – varies between various types of GPS
SIM Tracking
SIM-based tracking uses the driver's SIM network and cellular towers to track vehicle movements throughout the supply chain. When the driver agrees to the tracking, the SIM connects to the nearest cellular towers to provide real-time vehicle status.
Key pointers are:
Monitoring – real-time status of the truck movement.
Connectivity – relies on SIM network connectivity with the near cell tower.
Costs – pay as per use feature.
Interface – register the driver's number and with his approval live track via the coordinates of the nearest tower and connects to the SIM.
Authenticity – can be altered with manual activity.
Initiates – reports at loading
Frequency of updates – alters between 15 minutes – 2 hours.
FASTag
The FASTag vehicle tracking solution employs a radio frequency identification (RFID) tag to track a vehicle's real-time location as it enters or passes through a toll plaza. When the tag is registered with the organization, the vehicle control team can gain digital insight into in-transit shipments. It allows the organization to set up alerts upon vehicle entry/exit.
Key pointers are:
Monitoring – real-time status of the truck movement.
Connectivity – relies on radio frequency identification technology.
Costs – cost efficient.
Interface – At the toll plaza gate, the antenna scans the vehicle's unique identification tag, and the full status of the vehicle's deviation is known.
Authenticity – cannot be altered
Initiates – at the start of the trip
Frequency of updates – fixed hourly but can be configured.
You can refer our page for details on the pros and cons of FASTag.
4) Electrical Trucks
According to a NITI Aayog and Rocky Mountain Institute report, India can reduce logistics costs by 4% of GDP and save 10 GT of CO2 by 2030 by implementing clean technologies such as electric vehicles.
However, many logistics companies are only using EVs for last-mile deliveries because they believe the industry is still in its infancy and not capable of covering long distances on a single charge.
Some points at which EV has influenced the logistics industry in India are:
TCO (Total Cost of Ownership) is decreasing significantly as new government policies and technologies are implemented in the electric vehicle industry. Battery swapping is a new technique that treats batteries as separate entities, allowing energy providers to own them.
Environmentally friendly: it contributes significantly to the reduction of CO2 emissions on the road.
Reduced fuel and maintenance costs: Charging an electric vehicle is much cheaper than filling a tank of diesel or gasoline. Because EVs have few moving parts, maintenance is also less expensive.
Government Initiatives: The Indian government has introduced several incentives to promote electric vehicles, including subsidies and tax breaks.
5) Transportation Management System (TMS)
The logistics industry in India will get a helping hand through a Transportation Management System (TMS). The ability of this software to add new features each year is its best feature.
The cloud and SaaS advancements have already had a significant positive impact on the logistics industry. Many logistics companies have made significant advancements in their business models with a low initial investment. Through its sophisticated features, TMS will improve the management of goods movement, warehouse maintenance, fuel, labour, route optimization, and capacity utilization.
6) Online logistics platforms – FR8
Mobile applications are one of the most straightforward, inexpensive, and important innovations. With the widespread use of smartphones, India's logistics industry started utilizing them. Online truck booking logistics platform like FR8 aims to bring together load owners, truck owners, and truck drivers to negotiate the best price for each party.
Through this, the consignor receives the satisfaction of a safe and prompt delivery, the truck owner receives regular income as long as their vehicle is in use, and finally, the truck driver receives their well-deserved income rather than sitting around the house doing nothing. Additionally, drivers can access a variety of amenities through mobile apps, including information on rest stops, roadside assistance, and fuel-saving suggestions.
Through online truck booking, trucking businesses can interact with customers easily through mobile apps. Real-time notifications make it simple for customers to monitor the progress of their orders or shipments, enabling them to keep track of where their packages are and gauge the delivery date and time, as well as the efficiency of the designated truck driver.
7) Digitization of Truck payments
Driver salary – UPI
According to National Payments Corporation of India (NPCI) data, the UPI recorded over 7.82 billion transactions worth Rs 12.82 trillion in December 2022, setting a new record since its inception in 2016. Furthermore, according to the Economic Survey 2023, UPI accounted for 52% of total digital transactions in India in FY22. This secure platform has made inroads into unorganized sectors such as logistics. As the demand for experienced truck drivers grows, they can expect prompt payment for their services thanks to UPI.
UPI helps truck drivers through:
Instant transfer from the truck owner's or load owner's bank account to the driver's bank account. No physical cash transaction takes place. It operates around the clock, eliminating the need to wait for banks to open.
UPI seamlessly integrates with various platforms and mobile applications that allow users to initiate salary transfers directly from their mobile devices.
There are no additional costs because it is cost-effective with no deductions.
Fastag
The Government of India has made it mandatory for users to have FASTag installed on their four-wheeler vehicles since February 16, 2021. If you do not have FASTag installed in your vehicle, you will be fined twice the toll tax amount at each toll gate you cross on Indian national highways.
Some key points to note here are:
The FASTag is linked to the user's prepaid account and must be attached to the windscreen of their vehicle.
The FASTag scanner uses Radio Frequency Identification (RFID) technology to scan the tag attached to the vehicle and automatically deducts the amount from a prepaid account such as Paytm or Google Pay.
There is no waiting at the toll gate because the amount is deducted automatically as the vehicle passes by.
NEFT / IMPS – Transporter to Broker / Truck owner
In its "Digital India" campaign, the Indian government seeks inclusive growth across all sectors. Financial inclusions are made through the Neft / IMPS payment system, which ensures that all parties, including the load owner, truck owner, and middlemen, are paid once and for all.
Let us know about them:
NEFT
NEFT (National Electronic Funds Transfer) is a payment system that allows you to transfer money from one bank account to another.
NEFT is appropriate for low-value transactions.
It operates on a deferred net settlement basis, which means transactions are processed in batches ranging from INR 1 to INR 10 lakh throughout the day.
Inward NEFT transactions are free of charge, but outward transactions may be charged by some banks.
IMPS
IMPS (Immediate Payment Service) is an instant payment system that enables customers to transfer funds in real time, 24/7.
For small transactions, IMPS is the most convenient and fastest method.
In this case, the maximum transaction limit is INR 5 lakhs, and the bank usually charges a small fee.
Finally
Innovation in the logistics and transportation sector can only be effectively used when there is a general understanding of taking advantage of the opportunity being handed to us. One such platform is FR8, where our website and mobile application are tested for how well they serve the "trinity" of the trucking industry—load owners, truck drivers, and owners—by providing efficient services.
Our primary goals throughout the process have been to maintain the dignity of truck drivers, satisfy load owners, and keep trucks on the road. Our hallmarks in the journey are:
Honest and up-to-date pricing.
Delivery confirmation within ten days.
Verified carriers provide standard truck quality.
Accessibility to remote areas of the country.
For your truck booking needs, call us at +919362200200 if you'd like to learn more about how we can meet your needs.

Jay is the Co-founder and CTO of FR8. With 18 years of experience, Jay loves working on complex problem and providing simple technical solution. He likes training and empowering team by teaching them skills they need, questions they need to ask and answers they need to figure out instead of spoon feeding the answers.