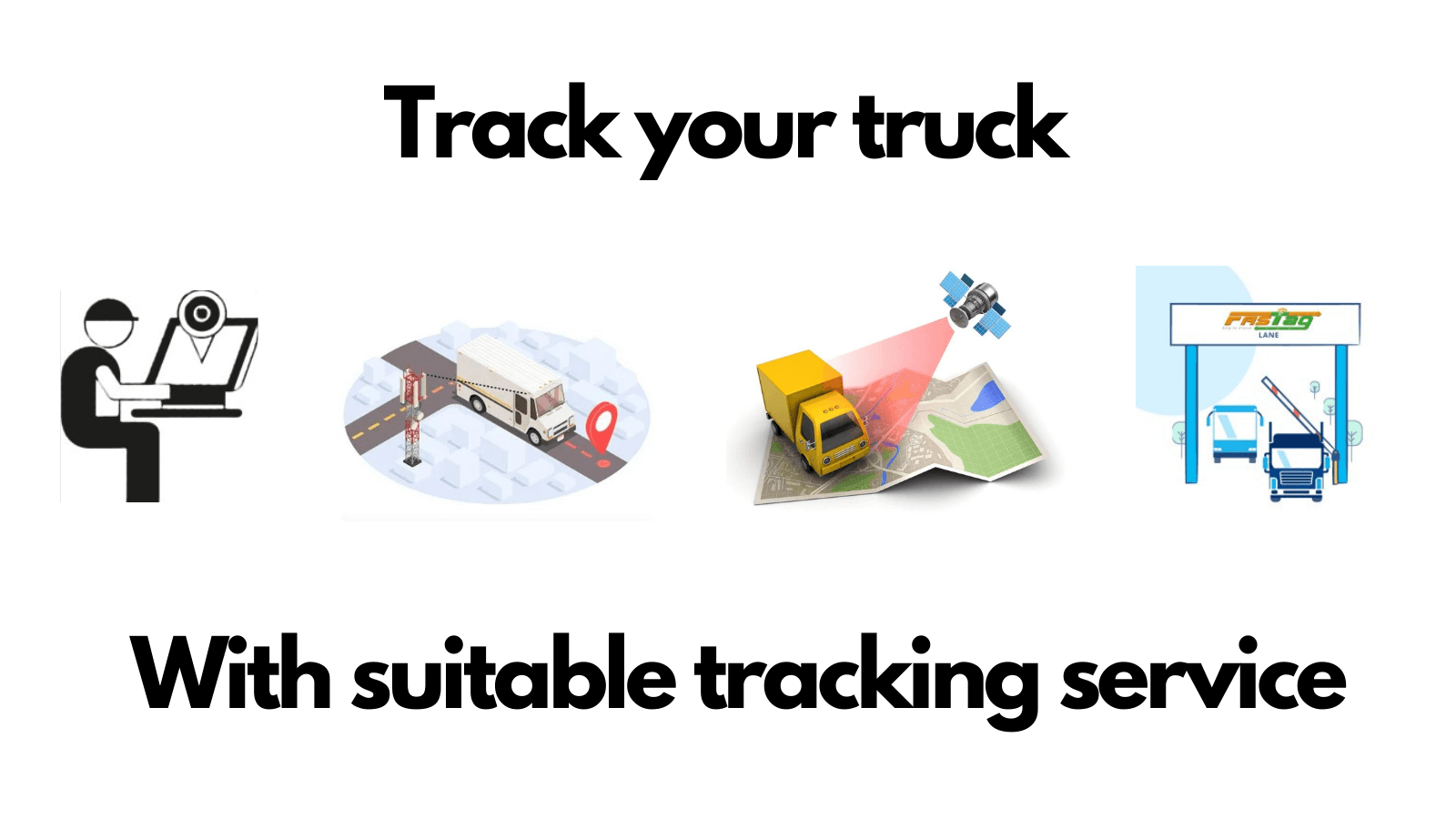 When it comes to tracking something important to us, whether it's a food delivery, package, or truck, we are often diligent about checking its location. But have you considered the effort that goes into tracking a truck traveling across the country, especially when it is carrying valuable cargo worth lakhs of rupees? Even for something as small as a 100-rupee Rapido ride, we may take the time to check on the location of the driver. In the logistics industry, truck tracking is a crucial part of ensuring the safety and efficiency of transporting goods, from small parcels to large shipments. It is important to know the location of your cargo at all times.
A truck tracking can be done in many different ways
1. Manual Tracking
It is the process of tracking in which the movement and location of the commercial trucks are monitored manually rather than tracking technology. Manual tracking is done by using paper logs, spreadsheets and other manual methods to record the movement of the truck. It requires someone to update the data into the system. That's why manual tracking is a:
Time consuming process
Have errors and omissions
Inaccurate tracking
For these reasons automated tracking services are preferred over manual tracking. But sometimes it can be used as a backup, it can be used in combination with the automated tracking systems to provide additional visibility and oversight of the tracking process.
2. SIM Based Tracking
It is the way to track the movement or location of the truck through the driver's SIM network. It's a simple method. All we need is the driver's mobile number and the permission to track him. Once the truck is in transit, the SIM network connects to the nearest cellular towers and starts giving the real time location of the truck. SIM based tracking is very popular among the logistics company because
It is cost effective
No need for internet connection
Pay as per use, no term payments 
Gives actual location
Accurate tracking
A logistics company usually hires a third party for SIM tracking, you can easily understand how this SIM Tracking System works by considering the following steps:
Step 1. Set up
First, the company has to upload and register the driver's number. Which has to be tracked.
Step 2. Request
Second, request the registered mobile number for tracking through the tracking service provider.
Step 3. Ping
Third, ping the mobile number.
Step 4. Accept and Confirm
Fourth, the driver has to accept and confirm the request.
Step 5. Result
Location will be displayed automatically.

Visit our FR8 company's website and explore the FAQs to know how to check status of the in-transit truck. As a transporter if you want to get best SIM Tracking services, here are the top 5 companies offering SIM Tracking Services
3. GPS Based Tracking
GPS stands for Global Positioning System. It is a satellite based automated tracking service that uses the signals from the satellites to determine the real time location, speed and direction of the vehicle through a GPS tracker. A GPS tracker is a device which has to be installed in the vehicle to receive the signals. This whole process is scientifically called "trilateration". Overall GPS tracking is an invaluable tool for logistics, but every valuable tool has some deficiency that are:
It is expensive
Privacy concern, some drivers will not allow to alter their vehicle by installing a GPS tracker
It need all time internet connection
You can easily understand, how GPS based tracking works by referring to the picture and steps below:
Step 1.
Satellite tracks the vehicle, which is fitted with GPS trackers and acquires the data
Step 2.
Acquired data is sent to the nearest cellular tower
Step 3.
The cellular data relays data to the GPS servers
Step 4.
The GPS servers provide data to the authorized users through internet connection
As a transporter if you want to experience GPS Tracking, you can refer the top 10 company offering this service.
4. FASTag Tracking
FASTag is a prepaid RFID (Radio-Frequency Identification) tag that is attached to the windscreen of a vehicle and used to make electronic payments for tolls on national and state highways in India. Have you ever wondered how we can track a vehicle through FASTag? you may think FASTag works like a credit card, allowing RFID card to simply scan at the toll plaza and have the fee automatically deducted from the balance on the FASTag card?
But the short answer is no. FASTag also provides an easy way to track your vehicle's location. This can be done by registering the tag with the company providing the service. Once registered, you will be able to log in to your account and view where the vehicle is located in real-time. You can even set up alerts to receive notifications when the vehicle enters or leaves specific locations and toll plaza.
Conclusion
"Did you know that you can be tracked every time you use your phone or drive your car? All android phones have a "Find My Phone" feature, and nowadays most cars are equipped with GPS trackers. While the logistics industry only asks for permission to track. The tracking service usually depends upon the logistics company.
Manual tracking is a time-consuming process, which involves inaccurate data, but can be used in combination with other automated tracking systems. SIM Based tracking is cost effective and a simple process. GPS tracking is a reliable system, it even provides the speed, direction of the vehicle. But moreover, with the emergence of FASTag, you can now easily track your truck just by scanning a card. FASTag is not mostly practiced by the companies and is not that popular like SIM & GPS tracking, but soon it will be the future of the tracking system.

I am an HR by profession and a fervent writer at heart. My passion for writing and reading has been an intrinsic part of who I am. I take immense pleasure in sharing my thoughts and the detailed information of the logistics industry through my blogs. Previously in my college days I have published articles on ISBNs. Additionally, my writing ventures have extended to covering topics on Human Resource Management and Trucking and transportation Management reaching international and Indian audiences.