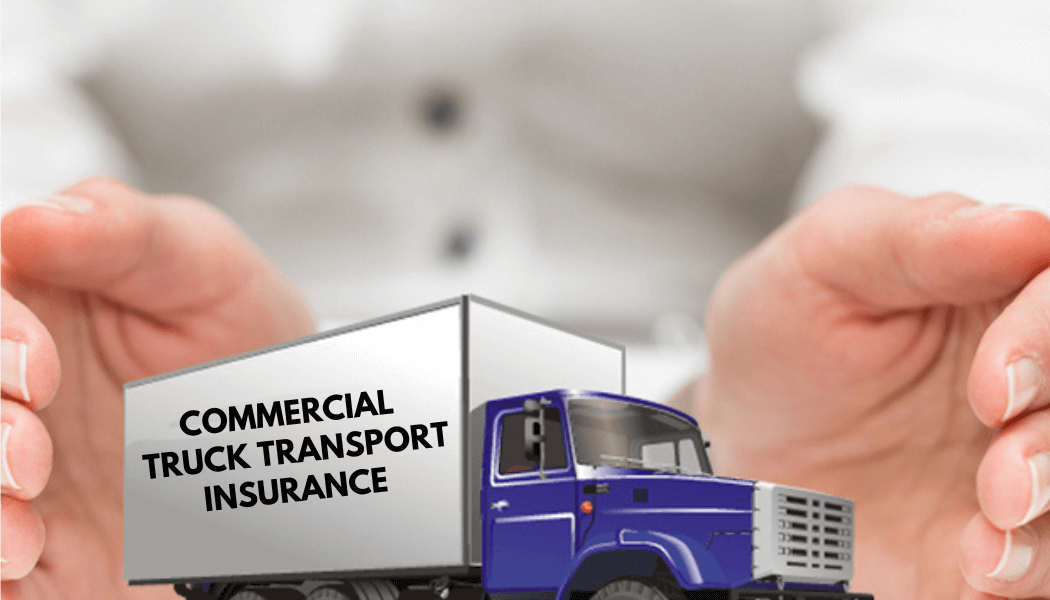 Truck transport insurance is a type of insurance coverage designed particularly for trucking companies and commercial carriers.
It protects the insured against financial losses incurred due to theft, damage, or loss of goods being transported, as well as liability for third-party injury or property damage caused by the truck. This type of insurance may also cover additional expenses such as towing, legal fees, and cargo inspection.
Commercial truck insurance covers trucks that are used to carry goods from one place to another. These trucks help businesses in faster transportation of raw materials and finished products. Due to continuous functioning, which includes long-distance traveling; the vehicles are open to all kinds of risks such as accidents, natural calamity, and major wear and tear. All such risks involve costs, which at times can turn unreasonably high.

A truck transport insurance policy makes sure that the customer's business runs without any interruptions. It helps the truck operators to run their business smoothly without any surprise or middle costs.
Areas where truck transport insurance policies are used for:
Delivery of produce, grocery, frozen food
Transportation of building material
Moving company
Automotive Hauling
Container Hauling
Livestock movement
Restaurant supplies
General Freight
Delivery of furniture, materials, etc.
Transportation of dirt, sand, and gravel
To gain a quick understanding of the various types of trucks that are currently available in the market, take a look at our blog post that compares Open Trucks, Container Trucks, and Trailer Trucks.
Key Features of Truck Transport Insurance:
Coverage for cargo loss or any kind of damage: Safeguards against financial losses caused by theft, harm, or the disappearance of goods being transported.
Liability coverage: Compensation for third-party injury or property damage resulting from the truck.
Towing and legal expenses: Covers additional expenses such as towing and legal fees.
Cargo inspection: Coverage for cargo inspection costs may be included in some policies.
Breakdown coverage: Protects against financial losses due to truck breakdowns or malfunctions.
Haulage insurance: Covers losses suffered while hauling goods over long distances.
Multiple coverage options: Coverage options may include full truck load or less-than-truckload coverage, as well as international transport coverage.
Customizable coverage: Policies can often be customized to meet the specific needs of a trucking company or individual carrier.
What Kind of Risks Does a Commercial Truck Insurance Policy Cover?
It covers uncertainties such as cost of injuries and medical expenses for the injured party in case a truck driver employed with the business meets an accident. It will also have cover for a legal defense to protect against third-party action, whether or not the insured's company is at fault in an accident.
It covers the cost of damage to the insured's vehicle from an accident or any other incidents like vandalism, theft, etc.
It also provides coverage for damage or theft of items being hauled by the vehicle.
Commercial Truck Insurance Rates
A business customer can easily check commercial truck insurance rates online. At IFFCO Tokio, we provide the most competitive rates for truck insurance.
Now, trucks are goods carrying vehicles as opposed to passenger-carrying commercial vehicles. Some of the details to be entered by customer include:
Type of carrier
Vehicle details
Registered details
Vehicle weight
A customer can see comparative truck insurance rates and buy what is suited to his requirements. The payment can be made online via debit/credit card and internet banking. The customer needs to send certain relevant documents via email. The rest of the tasks like submitting the documents, coordinating with IFFCO Tokio (the truck insurance company) and getting the policy issued to the customer can be done via IFFCO Tokio's website.
Commercial Truck Insurance Quotes
The commercial insurance premium is higher for 4-wheelers as compared to three-wheelers. To put it another way, the premium rate for a truck is, therefore, higher than that of an auto-rickshaw.
The cubic capacity of the vehicle and licensed carrying capacity are two elements that determine the premium rates in commercial vehicle insurance.
There is also a provision of reducing the premium by calculating NCB that is, no claim benefit. Competitive premiums are provided to those who are members of the Automobile Association.
Commercial Truck Insurance
Liability only policy: This covers third-party liability for injuries, fatalities, and property damage. It also includes personal accident cover for a driver who is also the owner.
The liability only cover is narrower in scope than the package policy.
A customer can request a quote in the e-portal if he is interested to buy truck insurance. He needs to input the following details:
Type of Policy
Name of Insured
Business Type
Period of Insurance From
Period of Insurance To
From Location
To Location
Material Type
Sum Insured
Status of cargo
Mode of Transit
Mode of Packaging
Basis of the sum insured
Name
Email ID
Mobile no
Note : You can refer this blog to know more about Commercial Truck Transport Insurance.
Conclusion:
In conclusion, truck transport insurance is an important aspect of any transportation business that involves the use of trucks. It provides protection against various risks such as accidents, theft, damage to cargo, and liability claims.
Trucking companies should carefully evaluate their insurance needs and select coverage options that go along with their business operations, budget, and risk tolerance. It's also important to work with a reputable insurance provider who can offer tailored coverage facilities and provide guidance on risk management strategies.
Ultimately, having the right insurance coverage can help trucking companies reduce financial losses, maintain their reputation, and keep their businesses running smoothly.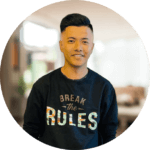 I'm an HR at FR8 and a passionate blogger. Apart from my day job as HR, reading and writing books/blogs are two of my absolute favorite things to do. I like taking on new challenges and most importantly, I believe in bringing efficiency towards everything I do.
I love expressing my thoughts and visions through the medium of words in the form of blogs or articles or books. Till this date, I've successfully published three short-novels on my own and will continue to do so.