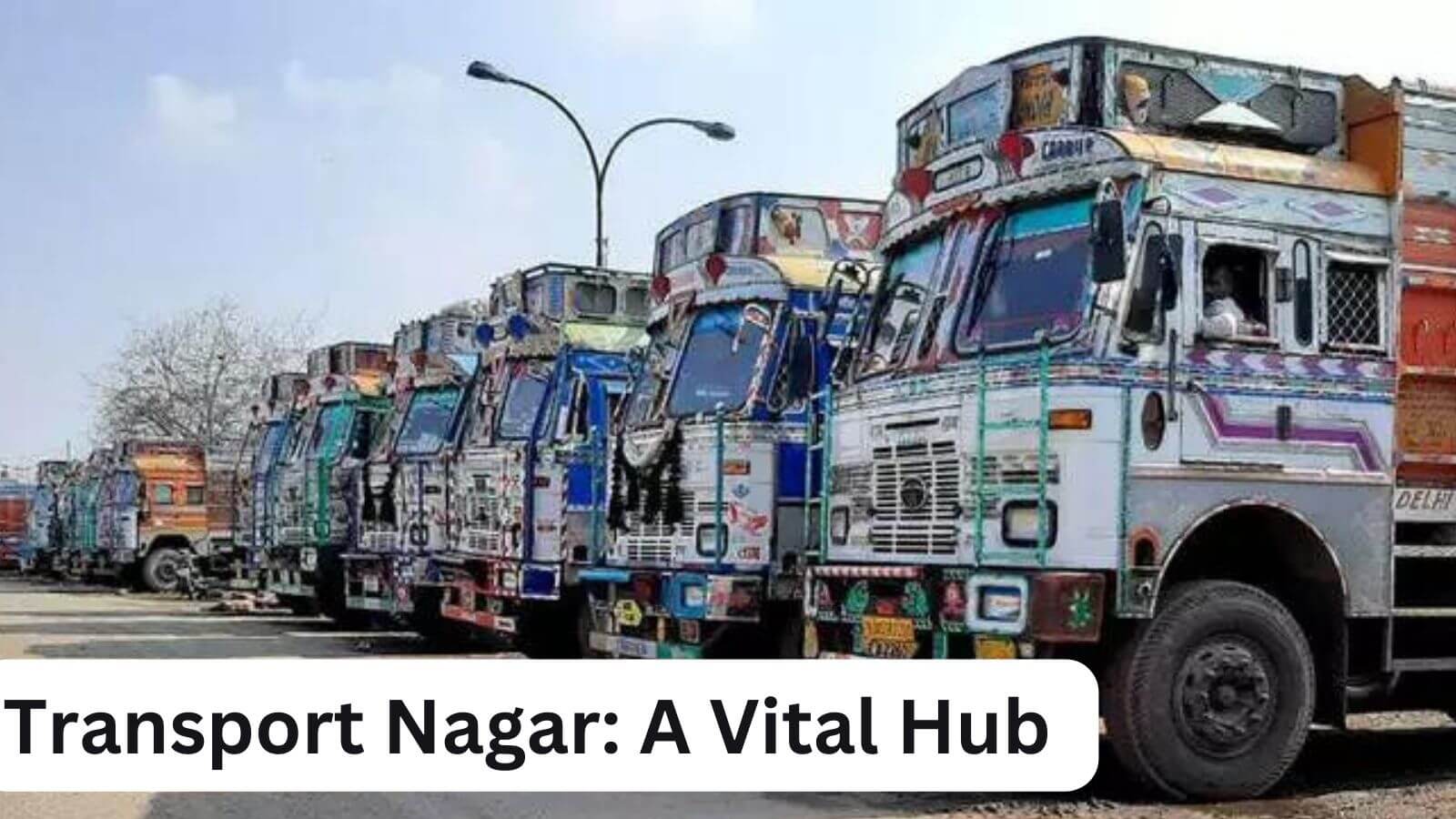 You have heard about Anna Nagar, Gandhi Nagar and many more but have you heard about Transport Nagar and why it is there? others are more for residential purpose and Transport Nagar is also a residential area but for trucks. First what is Transport Nagar?
Transport Nagar is a area where transport related activities takes place. It is basically a transport hub where transportation services are provided such as logistics, goods handling, vehicle maintenance, and storage.
These Transport Nagar are managed by the State Transport Authority or STU under the respective state government. There are more than 2,000 Transport Nagar in India, that is twice as many as loading points available to transporters in China.
Why Transport Nagar is Important & Necessary?
India is world's 5th largest economy with a GDP of USD 3.7 trillion and growing. Currently, India transports 4.6 billion tonnes of goods annually, generating transport demand of 2.2 trillion tonne-kilometres at the cost of ₹9.5 lakh crore. Roads transportations plays a vital role in this it carries a bulk of India's goods 70% of todays goods demand.
To accommodate this largest road transport industry it is important to have a place which is easily accessible by the trucks. The places where the truckers can easily deliver their goods to the warehouse. These places are also known as loading bays or freight terminals. A question can raise in your mind that where are these places, where all the transport related services are provided? Mainly these places are located in the outer part of the city near highway.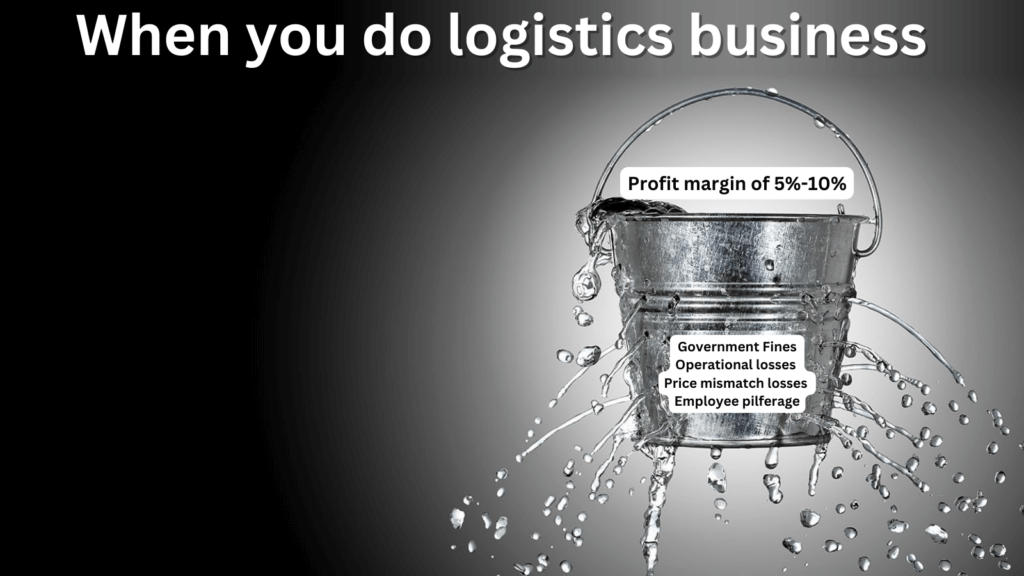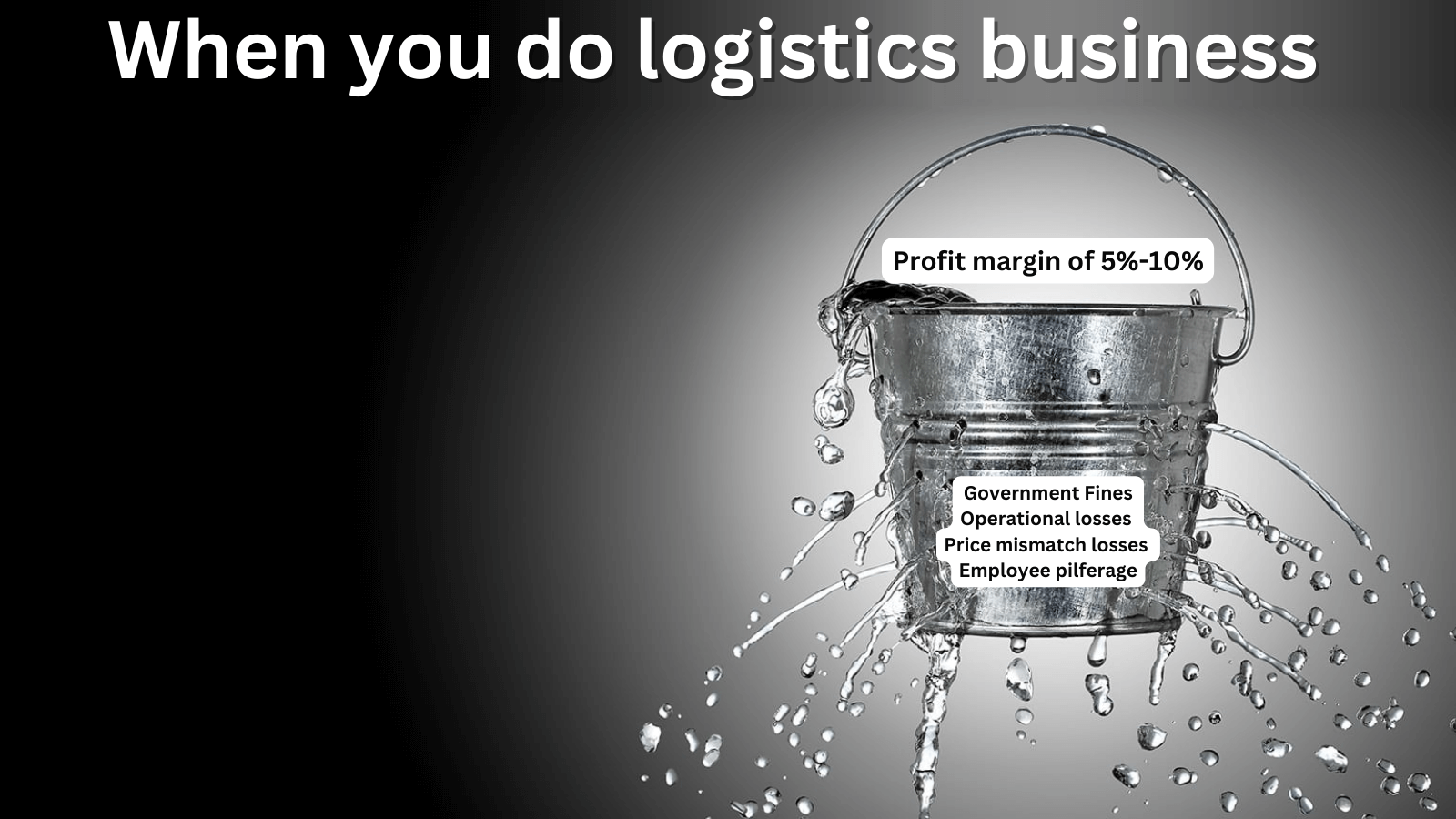 Learn how to reduce losses in transportation service
The logistics company should know all the updated information about the law, rules and regulations by the government to avoid the fines.
Benefits a trucker can avail in Transport Nagar
Parking facilities for the trucks and storage facility for the goods. Even some hub have an office for the yard manager.
Warehouse facilities, where they can also weigh the goods, either manual or automatic depending on the size of the facility.
Convenient Facilities, the area includes rest areas, driver lounges, washrooms, and dining facilities. Such amenities provide drivers with a comfortable and convenient space to rest, refresh, and recharge during their journeys
Maintenance and Repair Services, the transport Nagar includes service centers where drivers can access maintenance and repair services for their vehicles.
Fueling Stations, transport Nagar often have fueling stations or petrol pumps conveniently located within or nearby.
Overall Transport Nagar is the place which provide easy access to the variety of transport services for the trucks and truck drivers. These can include truck stops, fuel, refreshment, vehicle supplies, spare parts, truck wash stations, and other essential resources.
And one more important aspect, the truckers do not have to pay various taxes, the transporters has to pay a single tax . GST has simplified the tax process. Transporters operating from transport nagar in India are now included in the scope of a single GST registration, allowing them to benefit from a consolidated registration process. To simplify procedures, the government has introduced two models of GST registration for transporters: one for those exclusively involved in passenger transportation and another for those engaged in both passenger transportation and logistics services.
List of Top Transport Nagar in India and our Nearby Branch
There are several prominent transport nagar in India known for their significant transportation activities and infrastructure. The number one transport nagar in India is Sanjay Gandhi Transport Nagar situated at Delhi.
City

Transport Nagar

FR8 Branch Address

Chennai (Tamil Nadu)
Madhavaram, Puzhal, Redhills

New Olog Logistics Pvt Ltd FR8 – HIG 1033, 6th Main Rd, Mogappair Eri Scheme, Mogappair, Chennai, Tamil Nadu 600037

Kolkata (West Bengal)
Dankuni
New Olog Logistics Pvt Ltd FR8 – No.404, Block FG, 4th floor, Himalaya Plaza, Dankuni, Kolkata-712311

Cuttack (Odisha)
Jagatpur
New Olog Logistics Pvt Ltd FR8 – 1st Floor, Ramadevi Nagar, Near Sadguru Hospital, Tarol, Jagatpur, Cuttack, Odisha 754021.

Bangalore (Karnataka)
Yeswanthpur
New Olog Logistics Pvt Ltd FR8 – NOA -27 11+ Main 2nd Floor DDUTTL Yeshwantpur. Bangalore – 560022
Pune (Maharashtra)
Nigdi
Nirman Arcade, 1st Floor, Office No.35, S.No.17/7/7, Near Bhaksti Shakti, Nigdi Pune 411044.
Mumbai (Maharashtra)
Apmc Market Kalyan bail bajar L-36
New Olog Logistics Private Limited, FR8 – 1st floor , Sarvoday Mall, Bhanunagar Kalyan(West), Bhoiwada, Kalyan, Maharashtra 421301.
Vijayawada (Andhra Pradesh)
Mangalagiri
New Olog Logistics Private Limited, FR8 – 102, Deepika Apartment, Near Tenali flyover, Mangalagiri, Vijayawada, Andhra Pradesh, Pin-522503
Hyderabad (Telangana)
Auto Nagar, Mumbai road, Nagpur road, Bangalore road, Vijayawada road
New Olog Logistics Private Limited, FR8 – Hema Durga Sharada Galaxy -Shop no. 4, First F Chandanagar village, Serlingampally mandal, Rangareddy Telangana 500050
Dharuhera (Haryana)
Bilaspur
New Olog logistics Pvt Ltd FR8 – ug-22 Bestech city centre Mall Dharuhera Rewari, Hariyana -123106
Jamshedpur (Jharkhand)
Near Dimna Chowk, Opposite of Call Centre (Stream Digital Services)
New Olog logistics Pvt Ltd FR8 – Baliguma NH33,Sai Regency, B Complex, Near Dimna Chowk Jamshedpur – 831012
Coimbatore (Tamil Nadu)
Karumathanpatti tollgate
New Olog logistics Pvt Ltd FR8 – Door no – 5/32, (kpr complex) Kaniyur Toll, kaniyur , vellaththottam , sulur (TK) , Coimbatore (DT) pincode – 641659
Kanpur (Uttar Pradesh)
Cooperganj
New Olog logistics Pvt Ltd FR8 – P- No 38 Virat nagar , kidwai nagar kanpur UP – 208011
Yashoda nagar byepass.
Patna (Bihar)
Kankarbagh, Kumhrar

New Olog logistics Pvt Ltd FR8 – NH-30 Bypass Mahadev Sthan Patna
PIN-800009
Raipur (Chhattisgarh)
Birgoan
New Olog logistics Pvt Ltd FR8 – Lift Shift Complex, Ring Rd Number 2, Sarora, Gondwara Basti, Raipur, Chhattisgarh 492001
Ahmedabad (Gujarat)
Transport Nagar Narolgam
New Olog logistics Pvt Ltd FR8 – B- Block B-T 14,Opp Near HP Petrol Pump , Radhe Business Empire Aslali Circle Ahmedabad – (382427)
Siliguri (West Bengal)
Phulwari, Rani Nagar, Fatapukur, Matigari, Khaprail Road, Goramore, Eastern Bypass
New Olog logistics Pvt Ltd FR8 – Maharaja Agarsen Hospital, Super Market,
Fulbari, Siliguri Pin Code:-734015
Guwahati (Assam)
Gauripur industrail area, Lokra, biharwari
New Olog logistics Pvt Ltd FR8 – House number 61 Abdul gafur path North Jalukbari Eidgah, Amingaon, Eidgah road, Guwahati, Assam – 781014.
Why FR8?
A transport nagar holds great significance for both truckers and shippers as it serves as a hub for networking and load exchange. However, the FR8 app offers a faster alternative, our offices are located very near to the transport nagar. Through the FR8 platform, truck drivers can efficiently share their truck information, receive competitive bids from shippers, and freely bid on loads that suit their preferences.
FR8 online platform values the importance of personalized customer service and thus maintains a physical presence, alongside leveraging logistics technology. To learn more about us, feel free to contact us or visit any of our branches. Please call +919342968140 if you have any questions or visit our FR8 website to know more.

I am an HR by profession and a fervent writer at heart. My passion for writing and reading has been an intrinsic part of who I am. I take immense pleasure in sharing my thoughts and the detailed information of the logistics industry through my blogs. Previously in my college days I have published articles on ISBNs. Additionally, my writing ventures have extended to covering topics on Human Resource Management and Trucking and transportation Management reaching international and Indian audiences.