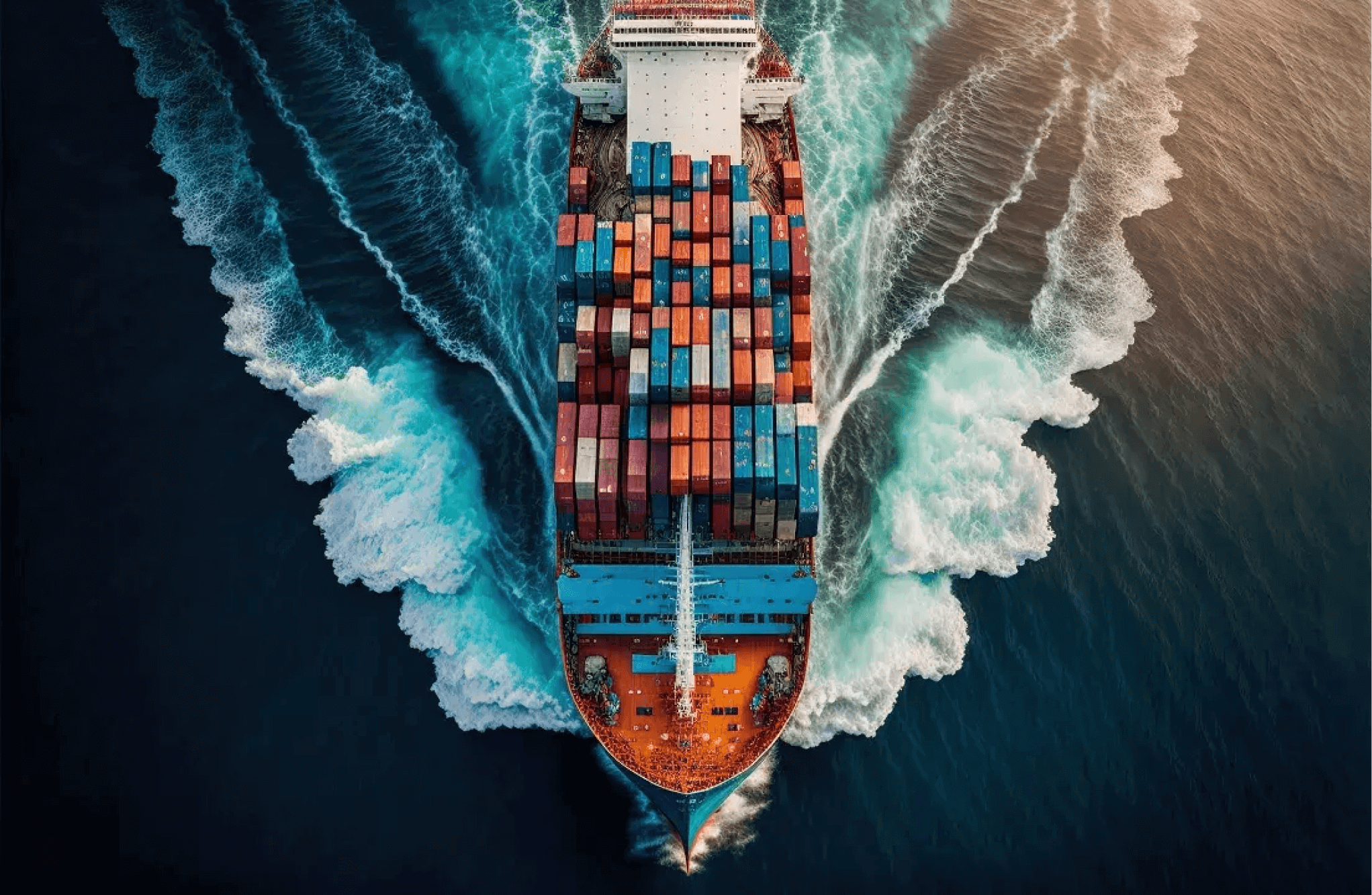 Introducing the world of shipping companies in India, where maritime excellence meets execptional efficiency! India, with its vast coastline and purposeful geographic location, has emerged as a prosperous hub for logistics, shippping and maritime trade.
From huge container ships to fleet freighters, several shipping companies operate in this dynamic market, providing seamless connectivity and encouraging global trade partnerships.
Whether you are an importer, exporter, or simply fascinated by this industry, join us on a journey as we delve into the diverse sector of shipping companies in India.
Below listed are the Top 10 best shipping companies in India 2023:
1. Maersk Line India

Maersk Line India Private Limited is a private corporation established on 03 March 2011. It is classified as Subsidiary of Foreign Company and is registered at Registrar of Companies, Mumbai. Its authorized share capital is Rs. 10,000,000 and its paid up capital is Rs. 9,100,000. It is inolved in Supporting and auxiliary transport activities; activities of travel agencies.
Maersk Line India, a subsidiary of the global shipping giant Maersk Line, is an important shipping company operating in India. With its extensive network and inclusive services – It plays a crucial role in assisting international trade and logistics in the country.
The company offers reliable and efficient container shipping services, connecting Indian ports with major global destinations. It is known for its commitment to innovation, sustainability, and customer-centric solutions, making it an optimum choice for businesses and industries involved in import and export activities.
With a strong presence and a history of excellence, Maersk Line India continues to contribute to the growth and development of India's maritime industry.

Maersk Line India Private Limited's Annual General Meeting (AGM) was last held on 30 September 2022 and as per records from Ministry of Corporate Affairs (MCA), its balance sheet was last filed on 31 March 2022. Directors of Maersk Line India Private Limited are Mamta Gupta, Vikash Agarwal.
2. MSC – Mediterranean Shipping Company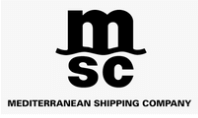 MSC (Mediterranean Shipping Company) is a global shipping company with a remarkable presence in India. As one of the largest container shipping companies in the world, MSC plays an important role in facilitating international trade and transportation.
MSC is a privately owned global shipping company founded in 1970 by Gianluigi Aponte. As one of the world's leading container shipping lines with headquarters in Geneva, Switzerland, MSC operates in over 675 offices across more than 155 countries worldwide with over 150,000 MSC Group employees. With access to an integrated network of road, rail and sea transport resources which stretches across the globe, the company prides itself on delivering global service with local knowledge.

In India, MSC offers a complete range of shipping services, including container shipping, logistics solutions, and intermodal services. The company operates a vast network of vessels, connecting Indian ports with prominent trade routes worldwide. MSC provides efficient and reliable shipping solutions to businesses across various industries.
3. CMA CGM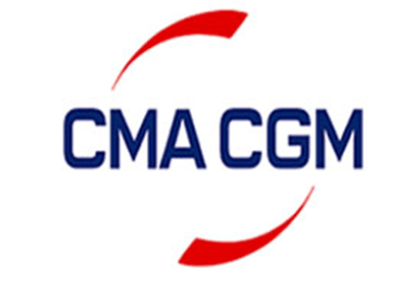 CMA CGM is a leading global shipping company that operates in India and plays a crucial role in the country's maritime trade. CMA CGMis a French shipping and logistics company founded in 1978 by Jacques Saade. It is the 3rd largest container shipping company in the world.
The Company is headquartered in Marseille, France. The name is an acronym of two predecessor companies, Compagnie Maritime d'Affrètement (CMA) and Compagnie Générale Maritime (CGM), which translate as "Maritime Freighting Company" and "General Maritime Company".

4. Hapag-Lloyd

Hapag-Lloyd is a German international shipping and container transportation company. Hapag-Lloyd is a global leader in container shipping, specialising in reefer cargo, dangerous goods and special cargo projects. Founded in September 1, 1970 through a merger of Hamburg-American Line (HAPAG) and Norddeutscher Lloyd, the company has a rich history and extensive experience in the maritime industry.
The company's modern fleet of vessels, advanced technology systems, and efficient logistics operations ensure timely and secure delivery of cargo. Hapag-Lloyd is also committed to sustainability, implementing eco-friendly practices and initiatives to reduce its environmental impact.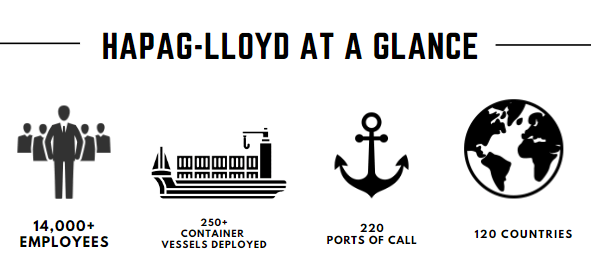 5. Ocean Network Express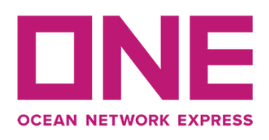 Ocean Network Express (ONE) is a Japanese container transportation and shipping company jointly owned by the Japanese shipping Lines Nippon Yusen Kaisha, Mitsui O.S.K. Lines and K Line. ONE inherited the container shipping operations of its parent companies, corresponding to a combined fleet capacity of about 1.4 million TEU.
Ocean Network Express (ONE) Pte. Ltd is a leading global container shipping company formed in 2017 as a result of a merger of three large Japanese shipping lines and is now the sixth largest fleet in the world. The new entity needed to integrate the business processes of the three companies and transform them into one unified core of operations.
ONE wanted to use business process management technology to build an innovative platform with a single source of truth that could help improve its processes while reducing costs and increasing efficiencies across the new global organization.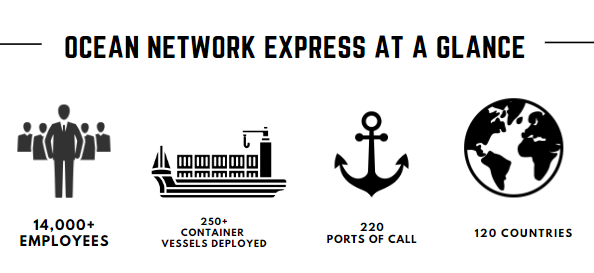 6. Yang Ming Marine Transport Corporation

Yang Ming Marine Transport Corporation, commonly known as Yang Ming, is a globally recognized shipping company that operates in India and plays a crucial role in the country's maritime industry.
Yang Ming Marine Transport Corp is a Taiwan-based company majorly engaged in marine transportation businesses. The businesses of the Company include domestic and overseas marine cargo and passenger transportation businesses, the operation of warehouses, terminals, tug boats, barges and container freight stations and terminals, the repairing, leasing and trading of ships, the repairing, leasing and trading of containers and chassis, the provision of ocean freight forwarding services, as well as shipping agency, among others.
The Company operates Asian lines, European lines and American lines. The Company operates businesses in Asia-North America market, Asia-Europe market, trans-Atlantic market and intra-Asia market.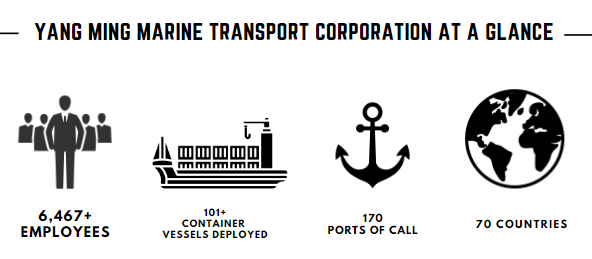 7. OOCL (Orient Overseas Container Line)

OOCL (Orient Overseas Container Line) is a renowned global shipping company that operates in India, offering reliable container shipping and logistics solutions. Established in 1947, OOCL has grown to become one of the world's leading container transportation and logistics providers.
OOCL is a large integrated international container transportation, logistics and terminal company. As one of Hong Kong's most renowned global brands, OOCL provides customers with fully-integrated logistics and containerized transportation services, with a network that encompasses Asia, Europe, the Americas, Africa and Australasia.

8. Cochin Shipyard Ltd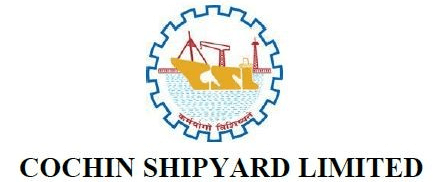 Cochin Shipyard Limited (CSL) is the largest shipbuilding and maintenance facility in India. It is part of a line of maritime-related facilities in the port city of Kochi, in the state of Kerala, India. The company is offering a wide range of products including Tankers, Bulk carriers, Platform supply vessels, Patrol boats, Diving support vessels.
Established in 1972, CSL has evolved into one of the largest shipyards in the country, known for its excellence in shipbuilding, ship repair, and marine engineering. CSL plays a significant part in India's maritime industry, contributing to the country's naval defense capabilities and assisting its commercial shipping sector. The shipyard's expertise and capabilities have helped strengthen India's self-reliance in shipbuilding and maintenance.
As a customer-focused organization, CSL attempts to meet the specific needs of its clients, delivering projects on time and ensuring high customer satisfaction. With its rich heritage, technological effectiveness, and commitment to excellence, Cochin Shipyard Limited continues to be a cornerstone of India's shipbuilding and repair industry.
9. The Great Eastern Shipping Co Ltd

The Great Eastern Shipping Co. Ltd (GE Shipping) is one of India's leading shipping companies with a rich history dating back to 1948. Headquartered in Mumbai, GE Shipping has established itself as a major player in the maritime industry, offering a vast range of shipping and offshore services.
GE Shipping's fleet comprises various types of vessels, including crude oil tankers, dry bulk carriers, gas carriers, offshore vessels, and product tankers. The company operates both domestically and internationally, connecting Indian ports with major global trade routes.
GE Shipping has a strong presence in the energy transportation sector and is actively involved in transporting oil, gas, and other petroleum products.
With a strong focus on safety, efficiency, and environmental sustainability, GE Shipping has earned recognition and certifications for its commitment to quality and responsible operations. The company continuously invests in modernizing its fleet and sticks to international standards and regulations.
10. The Shipping Corporation of India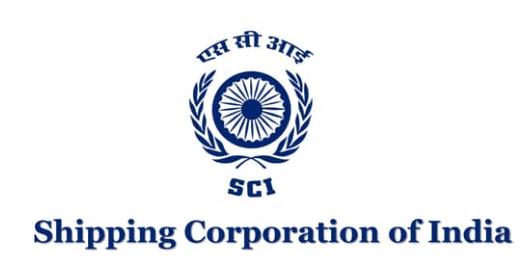 The Shipping Corporation of India (SCI) is the largest shipping company in India and one of the country's premier shipping organizations. The Shipping Corporation of India was started in the year 1961 by combining Western Shipping Corporation and Eastern Shipping Corporation. Its headquarter is located in Corporate Centre, Madame Cama Road, Mumbai.
It is offering different services like Liner and Passenger services, Bulk carrier and tanker services, and Offshore services. The company is operating and manages vessels that is catering national and international lines.
As a public sector undertaking, SCI has been at the forefront of India's shipping industry, offering essential maritime services, fostering trade relationships, and contributing to the nation's economic growth. With its large-scale experience, expertise, and global network, the Shipping Corporation of India continues to be a key driver of India's maritime trade and logistics industry.
CONCLUSION
In the industry of maritime excellence, these top 10 shipping companies shine as pillars of reliability, innovation, and global connectivity. From the mighty vessels of Maersk Line India to the strategic solutions offered by the shipping corporation of India, each company plays a vital role in driving India's shipping and logistics sector.
With their state-of-the-art fleets, tireless commitment to customer satisfaction, and a steady focus on sustainability, these companies are driving India towards new horizons of prosperity on the waves of international trade. Smoothly connecting Indian ports to the world, these industry leaders shape the future of India's maritime industry and contribute incredibly to its economic growth.
As India continues to sail towards global standards, these top shipping companies remain the trusted anchors, ensuring smooth cargo flow and strengthening global trade partnerships.
Just like Top 10 shipping companies, do learn and get a brief insight about the Top 10 Transportation companies in India.