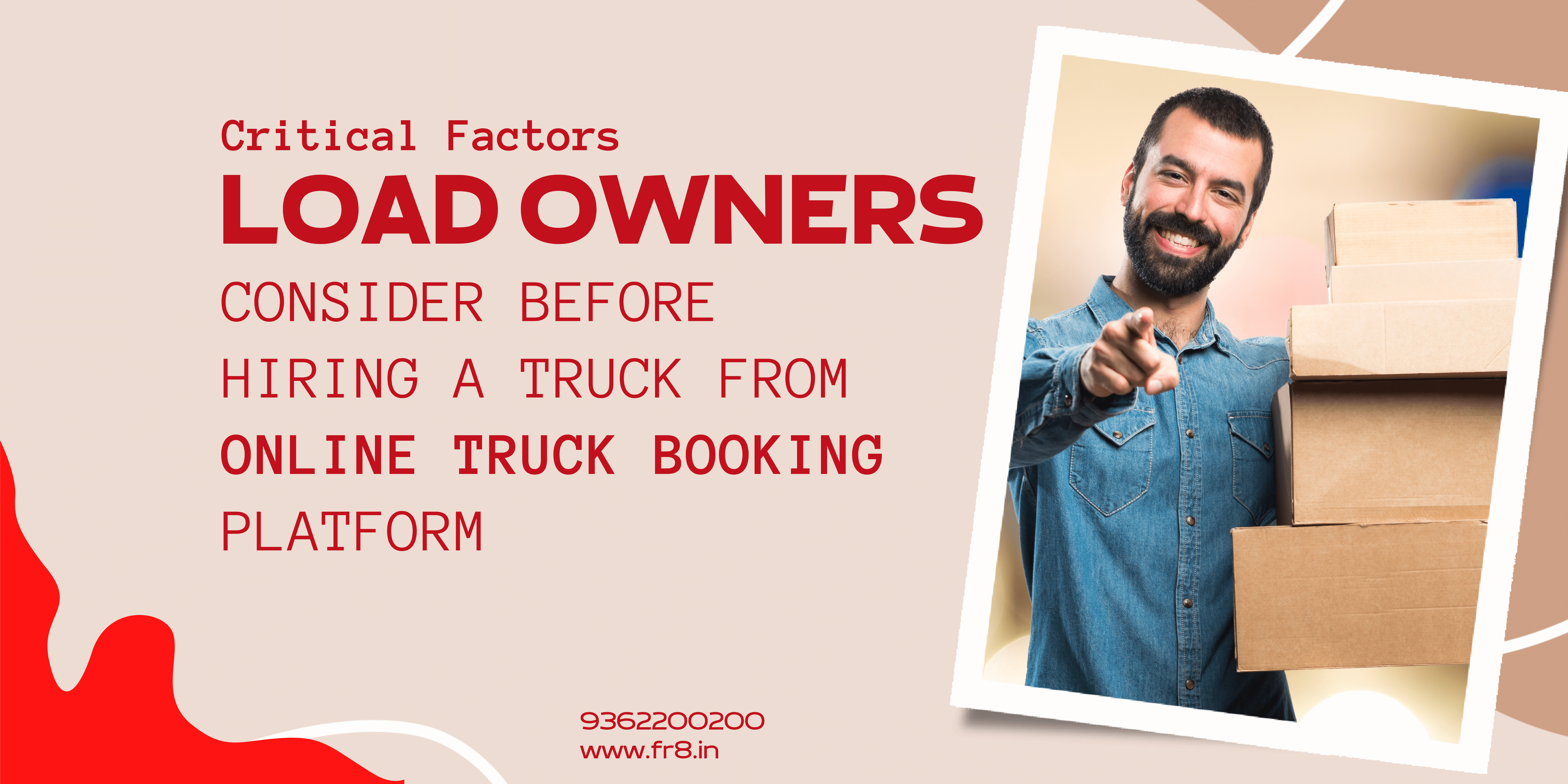 With so many options on the market, it can be challenging to trust a transport company or truck owner to deliver your consignment. It could be a one-time event or a long-term relationship sending goods regularly. The load owner cannot choose based solely on price; the product must arrive on time and in good condition.
As a result, lowering transportation costs and finding the right transport company is critical for maintaining a healthy bottom line.
Let us review the factors that must be considered before shipping your goods.
Analyze the load owners' feedback on the transporters app and google reviews

Living in a digitally savvy era gives you the advantage of knowing your audiences' or load owners' experiences through online truck booking platforms.

Customers rate the app, share their opinions, and provide solid testimonials without reservation; some also suggest what should be done.

The rating gives you valuable insight into how the online booking platform serves if it is committed to its customers and whether they change their suggestions. From there, you decide whether to build a business relationship with them.

Along with the check for a few other details in the review related to the:

Quality of the fleet utilized
Drivers' experience
On Time delivery
Delivery guarantees
The time taken for 'Proof of delivery'
RC and DL are valid
Go to the website for further details.

Pricing

Pricing is a significant factor in deciding whether to use transport services in a cutthroat competitive industry. Requesting a truck hire quote from several transportation companies or online truck booking platforms for the desired destination is best. Check which of the quoted truck hire rates fall within your budget.

Other points to consider are:

What is the truck payment policy?
How much advance payment is required before the goods are shipped?
What payment options are available?
Ensure there are no hidden charges in the truck hire charges quoted. It is a breach of trust as sometimes, the final amount specified in the invoice does not reflect the quoted one.

To alleviate the pricing difficulties for load owners, online booking platforms such as FR8 provide you with 'live prices' to various destinations.

Their matching algorithm ensures that customers receive the most competitive truck rates.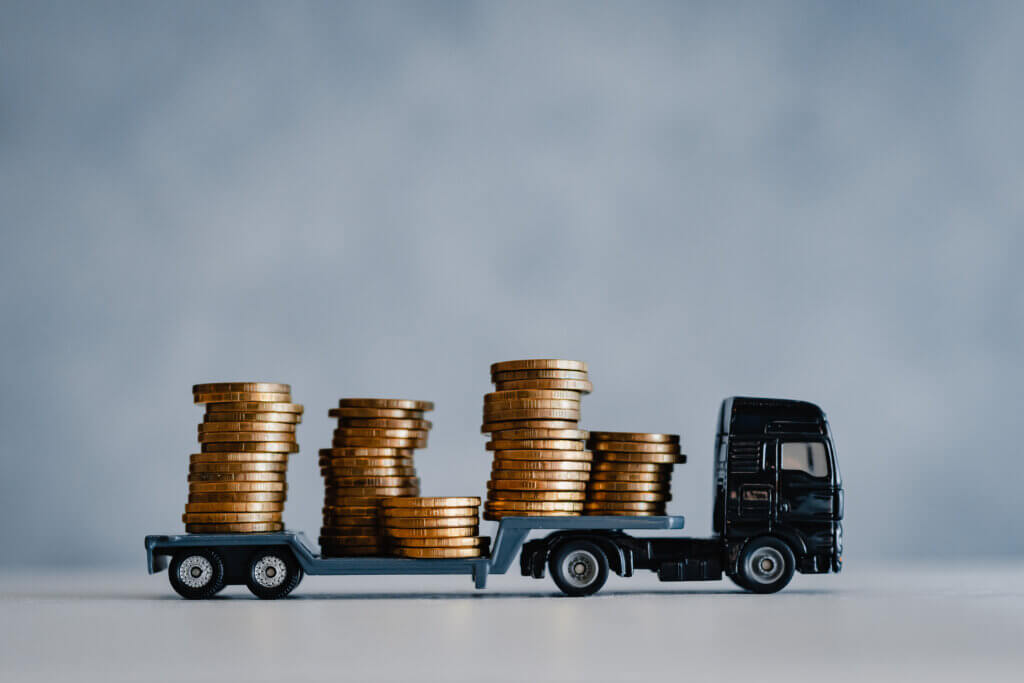 Truck Transportation Rates
Check our competitive truck transportation rates and freight charges with our transport tariff calculator.

Save on shipping fees and cost today!
Delivery Guarantee

Timely and safe delivery are the foundations that allow transportation companies to stay in business. When reviewing the site, consider how the truck company performs regarding delivery.

From the first to the last mile, the guarantee provides load owners relief and satisfaction, leading to repeat customers.

Customers can expect 100% delivery from online booking platforms like FR8.

On-road issue handling capability

Unpredictability is in the DNA of all forms of travel, so the transport company should always be able to deal with it. Once the truck is on the road, the driver is subjected to various unexpected events, such as inclement weather or a landslide, if the terrain is hilly, religious or political events, and, in the worst-case scenario, health problems.

The litmus test is how online truck booking companies handle difficult situations. Take FR8, for example; they can handle them with the help of 38 branches spread across India, taking charge of the situation and safely delivering your goods.

They have a quick response time for emergency roadside assistance to minimize disruptions to delivery.
In the event of a vehicle breakdown, the branch office immediately dispatches an alternate vehicle to ensure the uninterrupted movement of goods.
For live monitoring, tracking facilities such as SIM and FASTag are provided.

Network coverage and trucks in the network

Good network coverage is critical when booking a truck online as it is a geographical indicator. It is helpful to know whether you can easily communicate with the service provider, track the status of your booking, and communicate any necessary information or changes.

Depending on the location, it is necessary to know the availability of trucks in the network. Check to see if the online truck booking platform has many trucks available in your area or where the truck will be picked up or delivered. The types of trucks they provide, their sizes, load capacities, and any special requirements they may have. This data will help you determine whether they can meet your specific transportation requirements.

To suit your business specifications

Each company's needs are distinct, and its vehicle must reflect that. For example, the food and beverage or perishable commodities industries require a different vehicle than shipping kitchen appliances.

When booking a truck online, make sure the service provider offers a variety of options for businesses. This will save them time because they will not have to contact other transportation companies for quotes and different services.

Confirm whether there is insurance coverage

Insuring your freight in case of damage while in transit is always a good idea.

Inquire with the online booking platform if the vehicles are fully insured against untoward incidents and if the goods are also covered. If the goods are covered, there is no need to spend any additional money.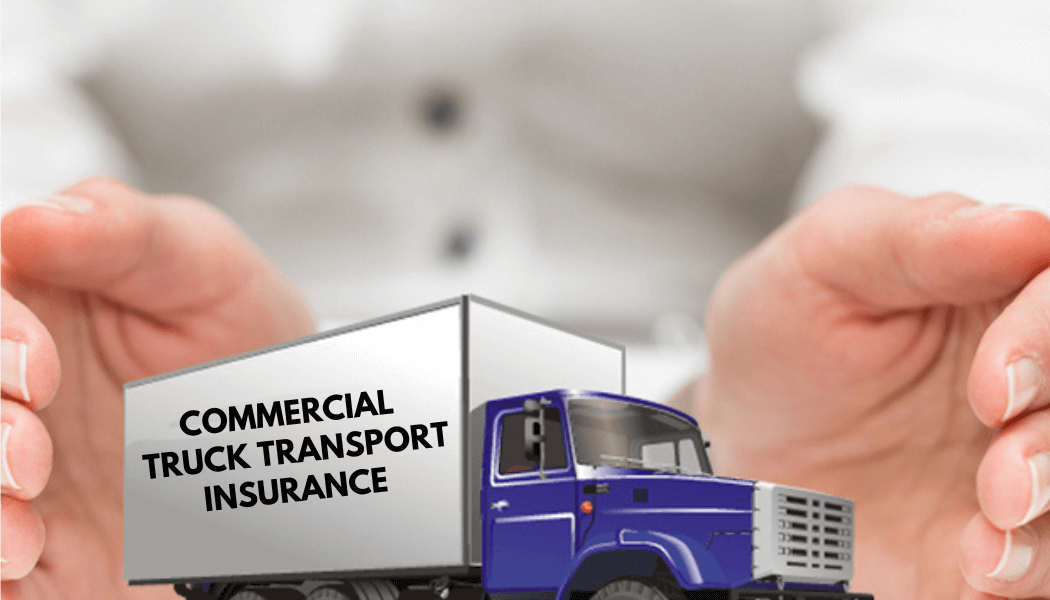 Commercial trucking and transport insurance
Learn how to protect your transport business with Reliable Trucking Insurance Coverage.
Customer Service

Nobody can stay in business if customer service is not prioritized. India, a diverse, multilingual, and cultural country, is rooted in tradition. A national branch office with direct contact with load owners must understand the nuances of dealing with them. Once they are satisfied with the local office, booking business through an online platform is simple. The best example is FR8, which has a strong presence of 38 branches across India and plans to open a few more.
Closing statements
Based on the information provided above, we can determine what needs to be considered before hiring a truck online. To cover all your points, the much sought online platform is FR8.
Call +91 9362200200 to discuss your needs and find a solution that works for you.

Jay is the Co-founder and CTO of FR8. With 18 years of experience, Jay loves working on complex problem and providing simple technical solution. He likes training and empowering team by teaching them skills they need, questions they need to ask and answers they need to figure out instead of spoon feeding the answers.