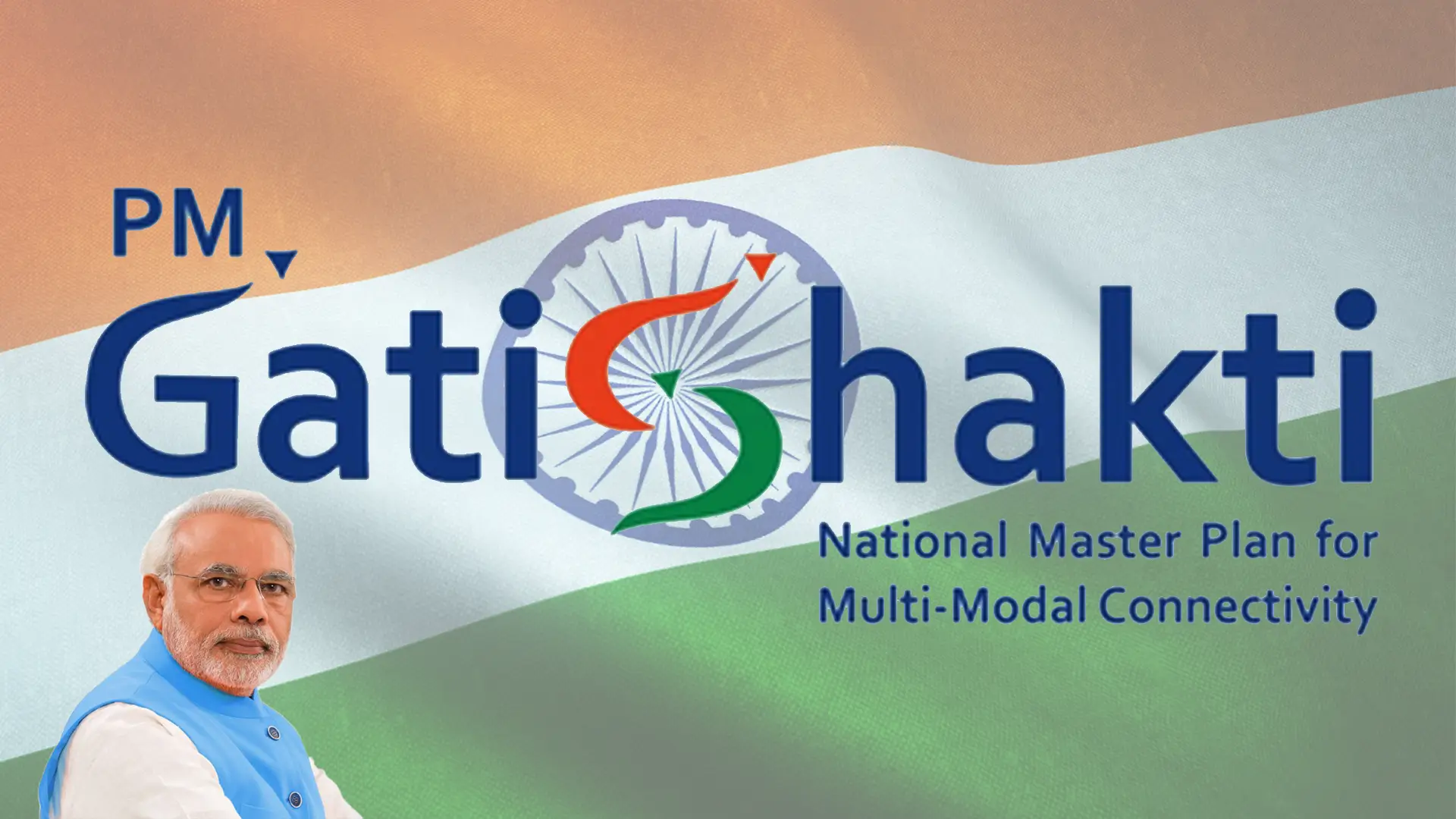 Prime Minister launched PM Gati Shakti – National Master Plan for Multi-Modal Connectivity, it is mainly a digital platform to bring 16 Ministries including Railways and Roadways together for unified planning and systematic execution of infrastructure connectivity projects. The multi-modal connectivity will offer integrated and smooth connectivity for movement of people, goods and services from one mode of transport to another.
Vision
PM Gati Shakti will include the infrastructure schemes of various Ministries and State Governments like Bharatmala, Sagarmala, inland waterways, dry/land ports, UDAN etc. Economic Zones like textile clusters, pharmaceutical clusters, defense corridors, electronic parks, industrial corridors, fishing clusters, Agri zones will be covered to enhance connectivity and make Indian businesses and markets more competitive. It will also grip technology extensively including geographical planning tools with ISRO imagery developed by BiSAG-N (Bhaskaracharya National Institute for Space Applications and Geo-informatics).
Background
Earlier, coordination was lacking between different Departments, for instance, once a road was constructed, other agencies would dig up the constructed road again for various purposes like setting down underground cables, gas pipelines, etc. This not just caused huge inconvenience but also excessive-unnecessary expenditure. After considering this scenario, efforts were made to increase coordination so that all cables, pipelines, etc. could be set down simultaneously.
Various initiatives have been taken to address other issues like time-taking approval process, multiplicity of administrative allowance, etc. In the past few years, the Government has ensured extraordinary focus on infrastructure through an integrated outlook.
This helps to witness the past issues through systemize wholesome planning for stakeholders for major infrastructure projects. Instead of planning and designing separately in silos, these projects will be designed and executed with a common vision.
You can visit the official website to know why it was necessary to launch PM Gati Shakti.
6 Pillars of PM Gati Shakti:
PM Gati Shakti is based on six pillars, as listed below:
Comprehensiveness: It will cover all the existing and planned initiatives of various Ministries and Departments with a single centralized portal. Every department will now have visibility of each other's activities offering important data while planning & execution of projects in a comprehensive way.
Prioritization: With this, different Departments will be able to prioritize their projects through cross-sectoral relations.
Optimization: The National Master Plan will help different ministries in planning for projects after recognition of important gaps. For the transportation of goods from one place to another, the plan will assist in selecting the best route in terms of both cost and time.
Synchronization: Ministries and Departments often work in Silos. Due to lack of coordination in planning and implementation of the project – it always results in delays. PM Gati Shakti will help in synchronizing the activities and progress of each department, as well as of different layers of guidance, in a wholesome manner by ensuring coordination of work among them.
Analytical: The plan will provide the whole data at one portal with GIS based dimensional planning and analytical tools having 200+ layers, allowing better visibility to the executing agency.
Dynamic: All Ministries and Departments will now be able to visualize, review and monitor the progress of other cross-sectoral projects, through the GIS platform, as the satellite imagery will provide on-time progress frequently and it will be updated on a regular basis on the portal. It will assist in identifying the critical interference for improving and updating the master plan.
Insight
In a historic event for the infrastructure development of the country, Prime Minister Shri Narendra Modi launched PM Gati Shakti – National Master Plan for multi-modal connectivity, on 13th October 2021 at 11AM at Pragati Maidan, New Delhi.
Infrastructure creation in India had been suffering from various issues for decades. PM Gati Shakti is the outcome of Prime Minister's continuous attempt to build Next Generation Infrastructure which enhances Ease of Living as well as Ease of Doing Business.
PM Gati Shakti is a transformative step for economic growth and sustainable development. This approach is driven by 7 engines, namely:
Railway
Roads
Ports
Waterways
Airports
Mass Transport
Logistics Infrastructure
To drive economic growth forward, PM Gati Shakti will utilize seven engines supported by the complementary roles of Energy Transmission, IT Communication, Bulk Water & Sewerage, and Social Infrastructure. This coordinated approach, powered by Clean Energy and the collective efforts of the Central Government, state governments, and private sector, will create opportunities for all, especially the youth.
The scope of PM Gati shakti National Master Plan will surround the 7 engines for economic transformation, smooth multimodal connectivity and logistics efficiency. It will also cover the infrastructure constructed by the State Governments, as per Gati Shakti Master Plan. The focus will be on planning, financing including through new ways, use of technology and faster implementation.
The projects concerned to these 7 engines in the "National Infrastructure Pipeline" will be placed together with PM Gati Shakti framework. The touchstone of the Master Plan will be world-class modern infrastructure and logistics alliance among different modes of movement – both of people & goods, and location of projects. This will help to increase the productivity and boost economic growth and development.
The plan has introduced a Digital System It is a software where individual Ministries are given separate user identification (login id) to update their data on a regular basis. The data of all individual Ministries will be integrated in one portal, which will be available for planning, review and monitoring.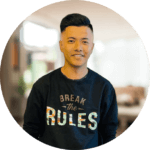 I'm an HR at FR8 and a passionate blogger. Apart from my day job as HR, reading and writing books/blogs are two of my absolute favorite things to do. I like taking on new challenges and most importantly, I believe in bringing efficiency towards everything I do.
I love expressing my thoughts and visions through the medium of words in the form of blogs or articles or books. Till this date, I've successfully published three short-novels on my own and will continue to do so.