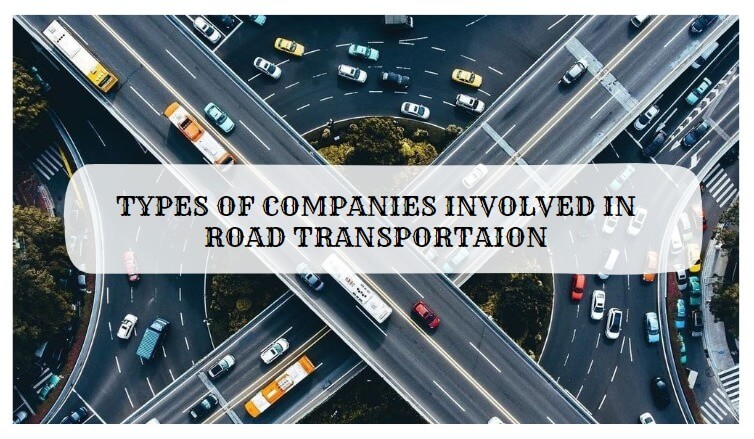 Road transportation, also known as land transportation or ground transportation, refers to the movement of people, goods, or cargo using vehicles on roads and highways. It includes the use of various types of vehicles, such as cars, trucks, buses, motorcycles, and bicycles, to transport passengers, goods, or both.
Road transportation plays an important role in both urban and rural areas, providing a flexible,accessible and reliable means of transportation. It surrounds a wide range of activities such as daily commuting, long-distance travel, delivery of goods, and public transportation services.


The infrastructure for road transportation includes roads, highways, bridges, tunnels, and other related facilities like parking areas and fuel stations. Road transportation networks are crucial for connecting cities, towns, and rural areas – making the movement of people and goods easier within a region or across different regions.
There are various types of companies involved in road transportation, each with different roles and functions. Below listed are some common types of companies:
1) Trucking Companies
These are businesses that specialize in providing transportation services for goods and cargo using trucks. These companies play a crucial role in the logistics industry, serving various sectors of the economy and facilitating the movement of goods over long distances.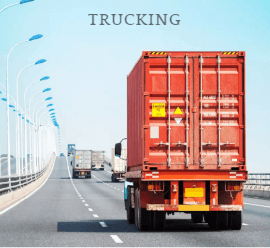 Some of the key factors of trucking companies are:
Fleet of Trucks.
Transportation Services.
Freight Forwarding.
Specialized Trucking.
Contract Carriers vs. Common Carriers.
Safety and Compliance.
Tracking and Technology.
Trucking companies are an essential part of the supply chain, providing an integral service that enables the efficient movement of goods across different regions and countries.
Example of a Trucking Company: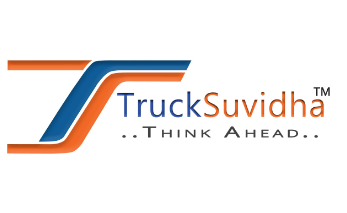 Truck Suvidha
Truck Suvidha is one of the leading companies in the trucking industry that connects transporters, truck drivers and other related entities across India with the objective of making the material transportation simpler, quicker and efficient by providing better vehicle at affordable rates.

They help people associated with the community achieve better profitability in their own business. They follow best practices and business ethics for the benefit of transporter and customer community. They help movement of the vehicle and material efficiently from one point to another at the quickest time possibly by using technology.
Their Purpose
They are committed to themself, customers and partners to provide best in class transportation solutions. Trucksuvidha.com enables transporters and customers meet their business objective effectively. They aim at achieving highest standards of work for their customers. They are commitment to excellence will help the transportation industries and customers achieve financial growth and prosperity.

2) Courier and Delivery Services
These are companies that specialize in the transportation and delivery of packages, documents, and other goods from one location to another. These services are mostly focused on local or regional delivery within a specific area.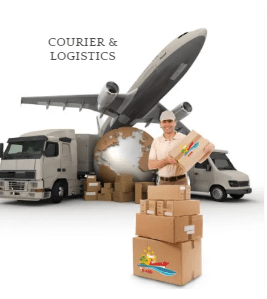 Some of the key factors of courier and delivery services providing companies are:
Local and Regional Delivery.
Package and Document Delivery.
Express Delivery.
Last-Mile Delivery.
Tracking and Proof of Delivery.
E-commerce Logistics.
International Courier Services.
Courier and delivery services play an important role in meeting the demands of fast and convenient package delivery for both individuals and businesses. Their efficient and reliable services contribute to the overall logistics ecosystem, ensuring the smooth movement of goods from one point to another.
Example of a courier and delivery services providing company: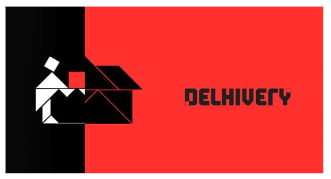 Delhivery
Delhivery started its logistics business in 2011 and has risen in becoming one of the top ranking e-commerce courier providers. Delhivery serves over 10,000+ customers across India, 75% of whom are major eCommerce businesses. This is because of the wide range of services they offer. They are often appreciated for providing efficient reverse logistics and Cash on Delivery services.
However, its focal point lies in providing several options for express delivery, including on-demand delivery, same-day delivery, and next-day delivery. With the assistance of the integration, businesses can automate shipping label generation, cancel orders, display accurate EDDs (Estimated Delivery Date) and manage shipping exceptions.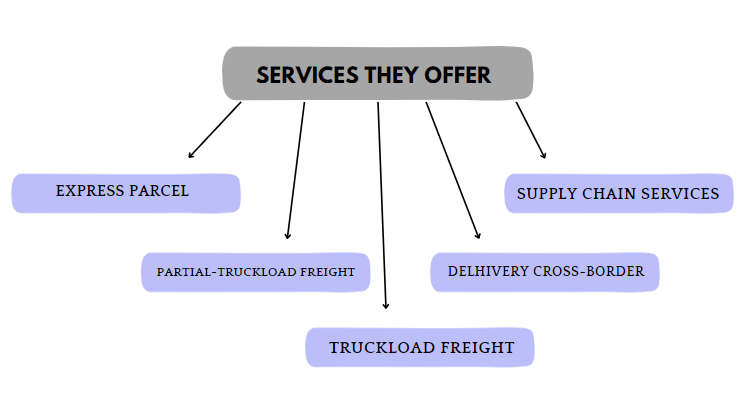 3) Public Transportation Providers
These are companies or organizations that operate public transportation systems offer services for the general public to travel within urban, suburban, and sometimes rural areas. These services are typically designed to make it affordable, accessible, and efficient, aiming to reduce private vehicle usage and ease congestion on roads.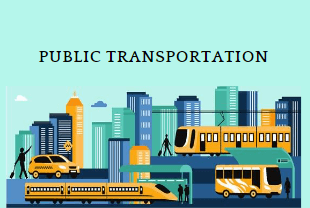 Some of the key aspects of public transportation providers are:
Bus Services.
Rail and Subway Systems.
Commuter Rail Services.
Ferry and Water Transportation.
Paratransit Services.
Fare Collection and Ticketing.
Integration and Interoperability.
Public-Private Partnerships.
Public transportation providers play a vital role in promoting sustainable mobility, reducing traffic congestion, and providing affordable transportation options for the general public. They contribute to urban development, environmental sustainability, and improving overall accessibility within communities.
Example of a Public Transportation Provider: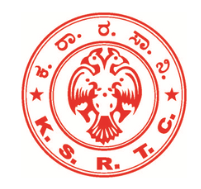 Karnataka State Road Transport Corporation (KSRTC)
KSRTC is a state-owned road transportation company in the state of Karnataka in India. This corporation has the largest fleet of Volvo buses among state owned transport companies in India. It is wholly owned by the Government of Karnataka. Corporation services covers 92% of villages in Karnataka. At present, KSRTC operates TATA, Ashok Leyland, Eicher Motors are More, Also Volvo, Mercedes Benz, Scania buses under the A/C (Airavat) services (Airavat means the mythical white elephant in Kannada).
BUS SERVICES THEY PROVIDE:

i) Flybus – Luxury Travel (Volvo Multi-Axle Chassis) | Its features are listed below:
GPS Connectivity.
Restroom Facility.
Well Connected from Kempegowda International Airport, Bengaluru to various destinations.

ii) Airavat Club Class | Its features are listed below: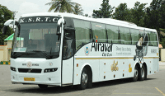 Full Air Suspension on all four wheels for comfortable journey.
Four Emergency Exits and one Emergency Door provided on right hand side of the bus for more safety to passengers.
Computerized Speed control.
CRDI Ignition system.
4) Ride-Hailing and Ride-Sharing Services
These are innovative transportation platforms that connect passengers with drivers using private vehicles through mobile applications or online platforms. These services have changed the way people travel, providing convenient, on-demand transportation options in urban and suburban areas.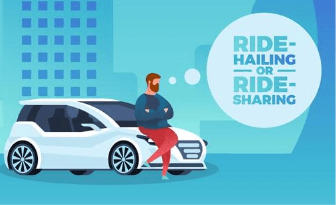 Some of the key features of ride-hailing and ride-sharing services:
Mobile Applications.
On-Demand Transportation.
Private Vehicle and Driver.
Driver Network.
Pricing and Payment.
Rating and Feedback Systems.
Carpooling and Ride-Sharing.
Safety Measures.
These services have transformed urban transportation by providing convenient, flexible, and often cost-effective alternatives to traditional taxi services and public transportation.
Example of a Ride-Hailing and Ride-Sharing Services:
UBER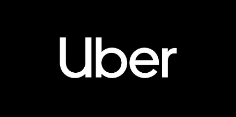 A global leader when it comes to taxi booking services, Uber has established itself as one among the main players in the Indian subcontinent. This taxi app service started back in the year 2013 and is currently operating successfully at various cities which include Hyderabad, Delhi, Chennai, Kolkata, Mumbai, Bangalore, and many more. Through its user-friendly mobile app, Uber provides convenient and reliable ride-sharing services across various cities in the country. Users can book a ride with just a few taps on their smartphones and get picked up by a nearby driver-partner in a private vehicle.
Uber offers a good range of vehicle options to suit different needs and budgets, from affordable SUV to more luxurious sedans. The app also provides real-time GPS tracking, estimated arrival times, and cashless payments, making it a convenient and efficient transportation solution for people in India.
5) Car Rental Companies
These are businesses that specialize in renting out vehicles to individuals and businesses for short-term use. These companies provide a wide range of vehicles, including cars, SUVs, vans, and sometimes even luxury or specialty vehicles, to cater to various customer needs and preferences.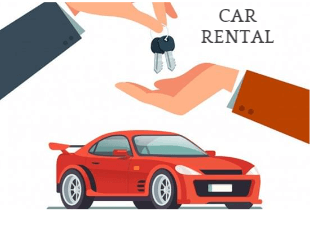 Some of the key features of car rental companies:
Vehicle Selection.
Rental Period.
Rental Agreements and Documentation.
Reservation Systems.
Insurance and Liability.
Multiple Rental Locations.
Business and Corporate Rentals.
Car rental companies provide flexible and accessible transportation options for individuals and businesses, whether for leisure travel, business trips, or temporary transportation needs. These services offer the convenience of having a vehicle without the commitment and expenses associated with car ownership.
Example of Car Rental Companies: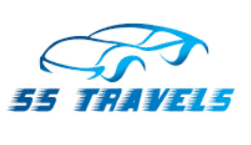 S. S. TRAVELS
SS Travels is one of the oldest car rental companies in India. It was established in 1991. SS Travels offer rental car services across major metro cities in India. They provide the right car at the right place at the right price.
Their cars come along with the following facilities: Cancellation, Amendments, Theft Protection, Collision Damage Waiver, Local Taxes, and One Additional Driver also included.
In order to book a car, all you need is a credit or a debit card. When you pick the car up, you'll need: Your voucher / eVoucher, to show that you've paid for the car. The main driver's credit/debit card, with enough available funds for the car's deposit. Each driver's full, valid driving license, which they've held for at least 12 months (often 24). Your passport and any other identification documents the car hire company needs to see.

6) Vehicle Leasing Companies
These are businesses that specialize in providing long-term vehicle leases to individuals and businesses. Instead of owning a vehicle outright, customers enter into lease agreements where they pay for the use of the vehicle over a predetermined period.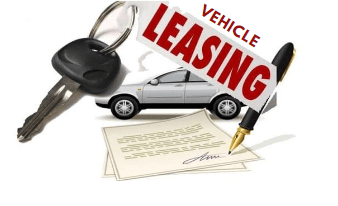 Some of the key features of vehicle leasing companies:
Lease Agreements.
Long-Term Leasing.
Vehicle Selection.
Monthly Payments.
Mileage Limits.
Maintenance and Repairs.
End-of-Lease Options.
Business and Fleet Leasing.
Vehicle leasing provides an alternative to vehicle ownership, allowing individuals and businesses to access and use vehicles without the actual costs and long-term commitments associated with purchasing. Leasing companies provide flexibility, affordability, and the opportunity to drive new vehicles, making it an ideal option for many customers.
Example of Vehicle Leasing Companies: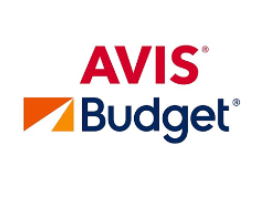 AVIS Budget
Avis Budget is an international company that is currently operating leasing services across 170 countries around the globe. The company is considered to be one of the largest and most popular automotive leasing brands in the world. Avis Budget joined the Indian market 16 years ago.
Avis Budget provides various car leasing solutions, comprising both short-term and low-term mobility for customers. 'Avis Rent a Car' is providing rental services for premium cars. It is offering 2500 premium cars for leasing. The company has established more than 50 rental stations across 20 cities.
Their brands offer a range of options from car and truck rental to on-demand car sharing that bring vehicles closer – to where and when customers need them, by the minute, the hour, one-way, daily, weekly, and months-long reservations. Their brands represent a mobility ecosystem of more than 11,000 locations in approximately 180 countries. With more than 70 years of experience in managing global fleets and with one of the largest fleets of connected cars in the world, they are committed to innovation and are moving the future of mobility forward.
7) Roadside Assistance Companies
These are service providers that offer assistance to motorists who experience vehicle breakdowns or emergencies or any such uncertainty while on the road. These companies specialize in providing on spot and reliable help to ensure the safety and mobility of drivers and their vehicles.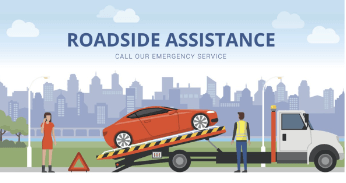 Some of the key features of roadside assistance companies:
Emergency Services.
24/7 Availability.
Membership Programs.
Dispatch Centers.
Network of Service Providers.
Coverage Areas.
Additional Services.
Mobile Apps and Digital Platforms.
Roadside assistance companies play a vital role in providing peace of mind to drivers, ensuring that help is readily available when unexpected vehicle issues arise. Their prompt response and professional assistance help drivers get back on the road safely and efficiently.
Example of Roadside Assistance Companies: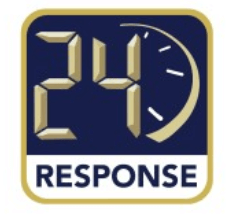 24 RESPONSE
24 Response is India's 1st On Demand Safety Service, which provides a Quick Response and Immediate Assistance Service to its customers, whenever they are faced with any real-life situation involving Personal Safety. They provide a range of unique Safety Services available through our mobile app. You may also call our Emergency Helpline.

Our passion for protecting people's lives led us to create 24 Response, a product where we could provide security for everyone on a mass scale and not be limited to the few who could afford private security because it's expensive. With this objective in mind, they started their journey in 2013 to provide a personal safety guardian to all and see more and more people safe in the country.
8) Freight brokers
These are intermediaries in the transportation industry who connect shippers with carriers to assist the movement of freight. They act as a middleman between businesses that need to ship goods (shippers) and transportation carriers (such as trucking companies) that have the capacity to transport those goods.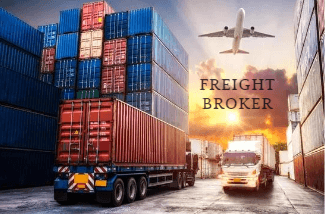 Some of the key features of freight brokers:
Connecting Shippers and Carriers.
Logistics Expertise.
Carrier Screening and Selection.
Freight Rate Negotiation.
Freight Documentation and Paperwork.
Load Tracking and Shipment Coordination.
Risk Management and Insurance.
Additional Services.
Freight brokers play a crucial role in the transportation industry by facilitating the efficient movement of goods and ensuring smooth logistics operations for businesses. Their expertise, network of carriers, and potential to negotiate favorable rates contribute to cost savings, improved efficiency, and reliable freight transportation services for shippers.
Example of Freight brokers: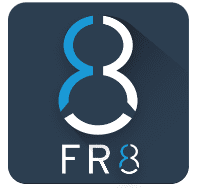 FR8 (NEW OLOG LOGISTICS PVT LTD)
FR8 is an online truck brokerage company, where we act as a middleman/broker between the truck owner and the transporter. Just like other transportation/logistics companies, here the truck owners are termed as 'Partners' and transporters as 'Customers'. We provide Pan India service with more than 32 branches spread across India.
Our vision is to better the lives of truck owners in India. We make trucking reliable, low-cost, and simple for our customers and truck owners, by providing transparent pricing, quality service, and real-time tracking using GPS.
Factors that make FR8 reliable among all its competitors:

Conclusion
In conclusion, the road transportation industry is a vast ecosystem with a wide range of companies playing integral roles. From logistics firms that ensure the efficient movement of goods to ride-sharing services revolutionizing personal transportation, each type of company contributes to the smooth functioning of our modern world. Whether it's the reliable delivery of products or the convenience of getting from point A to point B, these companies continue to innovate and shape the future of road transportation, making our lives easier and more connected than ever before.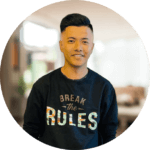 I'm an HR at FR8 and a passionate blogger. Apart from my day job as HR, reading and writing books/blogs are two of my absolute favorite things to do. I like taking on new challenges and most importantly, I believe in bringing efficiency towards everything I do.
I love expressing my thoughts and visions through the medium of words in the form of blogs or articles or books. Till this date, I've successfully published three short-novels on my own and will continue to do so.