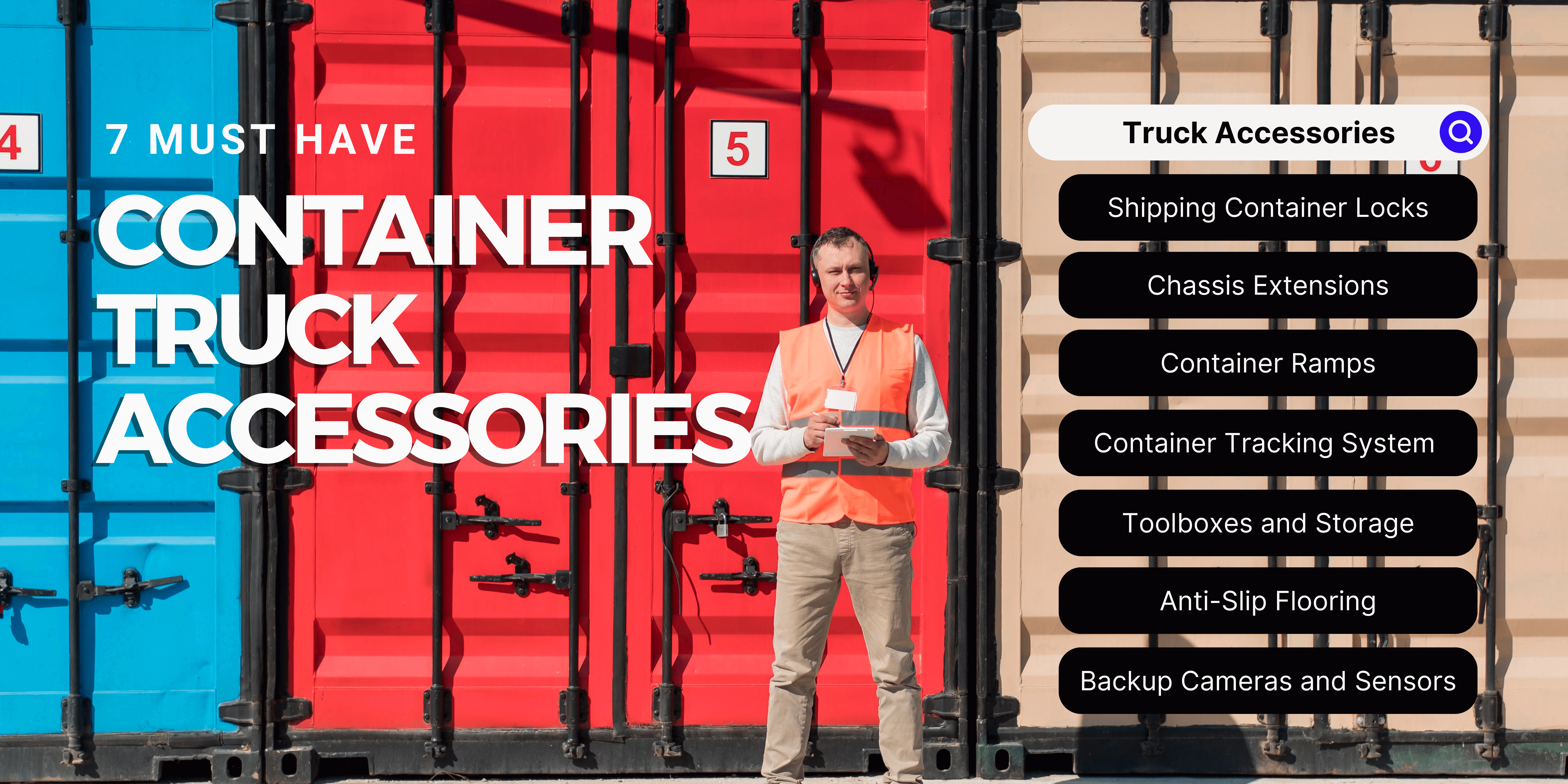 Container trucks, also referred to as container chassis or chassis trucks, are specialized vehicles specifically built for the transportation of shipping containers. These trucks can be equipped with a wide range of accessories, which can include both mechanical components and decorative elements. The selection of accessories for container trucks may vary depending on factors such as the truck's design, as well as the preferences of the truck owners and drivers.
Here are some common accessories that are often used with container trucks:
1. Shipping Container Locks
Container trucks requires a good locking system to secure the goods inside the containers and to secure the container itself. To prevent it from theft, damages and losses. Mainly the shipping containers uses twist locks. As per its name you can twist the handle either right or left to lock or unlock it. While most container twist locks are manual, there are also semi-automatic twist locks and fully automatic twist locks.
This is a manual twist lock, which can be bolted or welded to the flatbed to securely ship standard containers. These locks are very much affordable by the truck drivers. Every type of lock is of reasonable price only. It can range from ₹ 500 to ₹ 9000. You can check the variety and prices of these locks from India mart.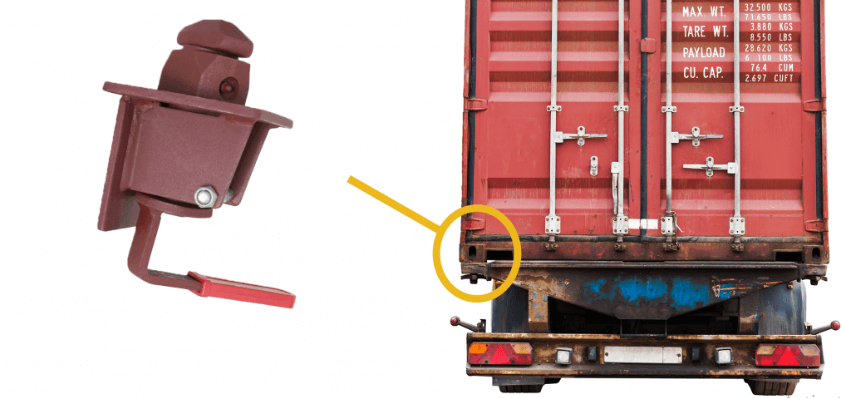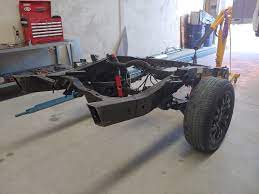 2. Chassis Extensions
Extension is used to transport containers of different sizes on the same truck. These extensions can be adjusted to accommodate containers of various lengths.
This is the chassis extension it is basically attached to the rear of truck's chassis. It may be bolted or welded onto the existing chassis. Some designs may utilize locking mechanisms or sliding mechanisms to extend or retract the chassis extension as needed.
3. Container Ramps
Ramps is the easy and quick way to load and unload the goods transport especially using a forklifts. It is used to bridge the height difference between the ground and the shipping container floor.
Ramps are available in different sizes. According to there need they can buy a ramp. Container ramps can range in lakhs from 3 lakh to 7 lakh. Check out the different types of ramps and its prices for better understanding.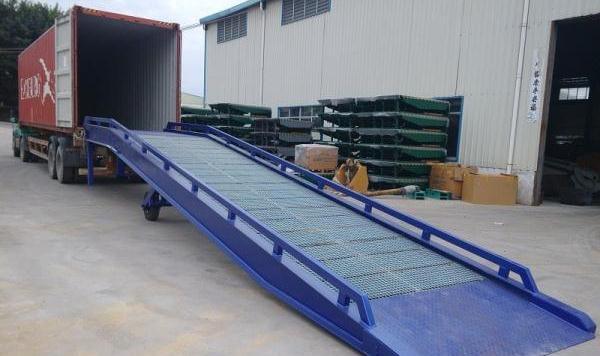 4. Container Tracking System
There are many ways to track a truck. One of the famous tracking system available is GPS tracking.
In GPS tracking a GPS tracker has to be installed in the vehicle to monitor the live location of the truck. There are many companies who offer this service and there are many GPS trackers available in the market, which you can check online also. In todays time GPS tracking is quite cheap and affordable which provides accurate tracking of the vehicle. The only problem is that the person has to allow the tracker which has to be installed in the vehicle.
You can further explore the various GPS tracking service providers and make a wise decision.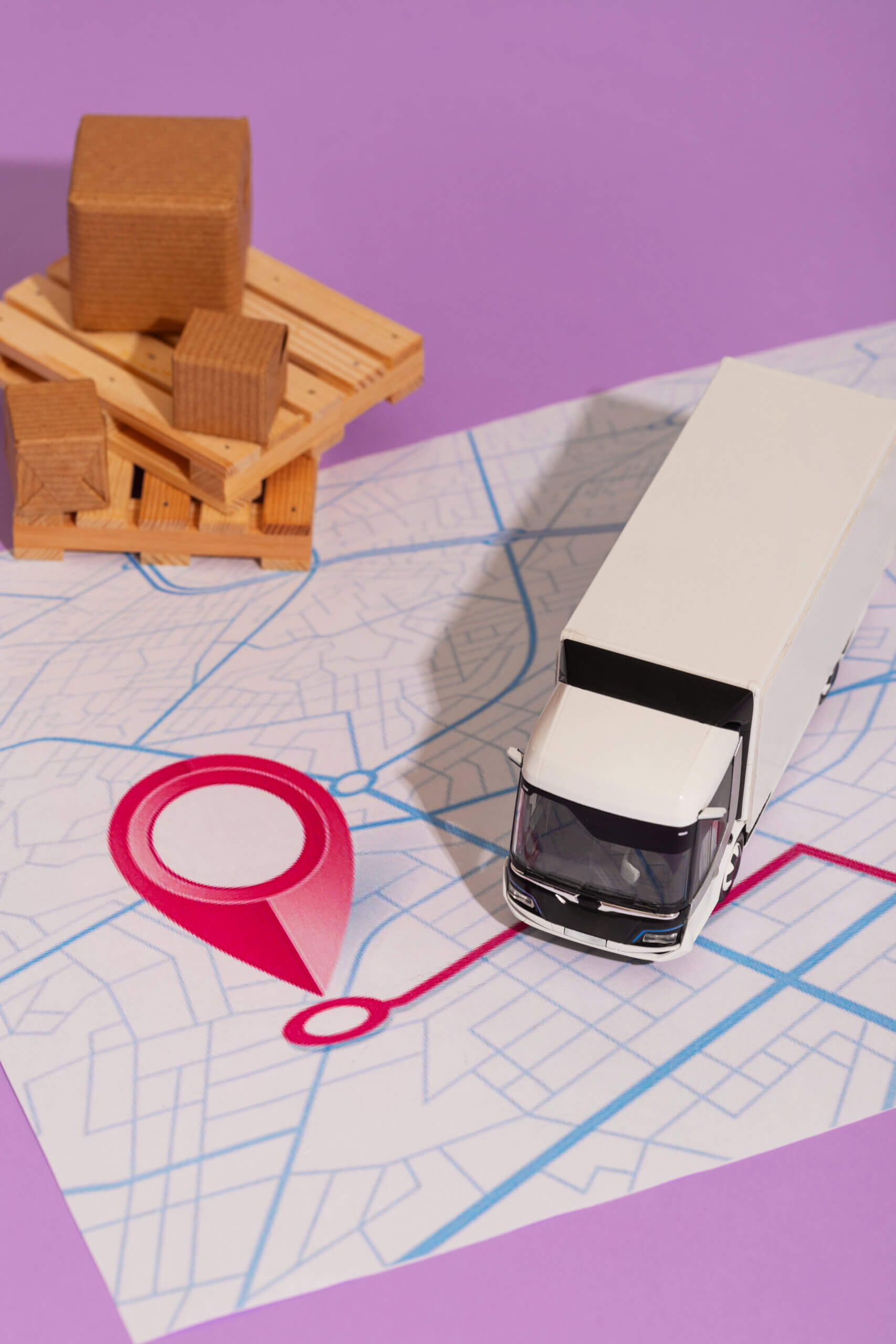 Want to find the Right tracking system for your truck?
5. Toolboxes and Storage
Toolboxes and storage compartments can be installed on the truck chassis or trailer to store equipment, tools, and other necessary items. These compartments help keep everything organized and easily accessible during transportation and maintenance.
Tools – Wrenches, screwdrivers, pliers, sockets, hammers, and other hand tools.
Safety Equipment – Reflective vests, safety cones, warning triangles, first aid kits, fire extinguishers, and emergency roadside kits.
Cargo Accessories – Tie-down straps, bungee cords, ratchet straps, cargo nets, and load securing equipment.
Spare Parts – Belts, hoses, fuses, bulbs, and other small replacement components.
Personal Items – Gloves, jackets, raincoats, flashlights, personal documents, and other essentials needed on the road.
Maintenance Supplies – Lubricants, fluids, cleaners, and other automotive products necessary for routine maintenance tasks.
6. Anti-Slip Flooring
The anti-slip flooring for container trucks is available in various dimensions and can be customized according to customers' specific needs. The pricing of this flooring is typically based on the square footage, ranging from ₹150 to ₹5000 per square feet. It is designed to be applied to the container interior, providing increased safety and preventing accidents during loading, unloading, and movement inside the container.
7. Backup Cameras and Sensors
In order to improve safety during goods transport and parking, container trucks can be outfitted with backup cameras and sensors. These devices offer drivers an enhanced view of their surroundings, reducing the chances of accidents or container damage.
The inclusion of a backup camera allows for monitoring the container, providing visibility to detect any damages or potential theft. Meanwhile, sensors serve the purpose of alerting the driver in the event of a close accident, ensuring proactive guidance and prevention. Camera and sensors are easily available in the market and can be installed quickly by the person.

I am an HR by profession and a fervent writer at heart. My passion for writing and reading has been an intrinsic part of who I am. I take immense pleasure in sharing my thoughts and the detailed information of the logistics industry through my blogs. Previously in my college days I have published articles on ISBNs. Additionally, my writing ventures have extended to covering topics on Human Resource Management and Trucking and transportation Management reaching international and Indian audiences.