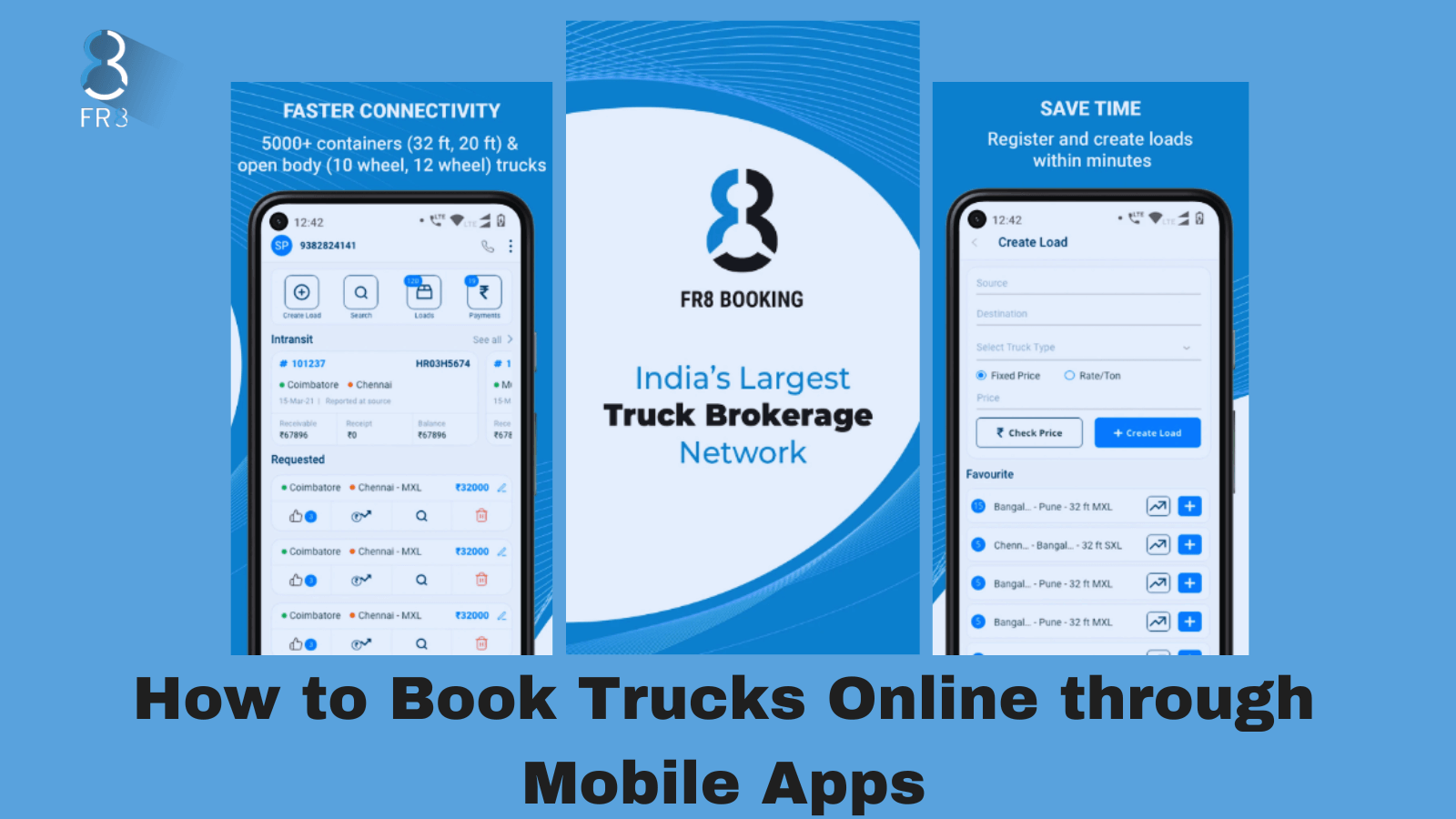 In today's digital era, virtually every industry has embraced online operations. People now rely on their mobile devices to purchase items ranging from groceries to clothing and household goods. As a result, businesses across various sectors have also transitioned to the online platform.
This trend extends to the logistics industry, where the process of finding and truck booking has become easily accessible through mobile applications and websites. Gone are the days when one had to personally visit transporters or brokers to secure loads or trucks. Now, with a few taps on a mobile screen, individuals can effortlessly book trucks from anywhere. Numerous online truck booking applications and websites facilitate this convenient online truck booking service, catering to both local and pan-India requirements. Whether you are anywhere, the ability book truck online in Chennai, Hyderabad, Bangalore, or any other location has significantly streamlined logistics operations.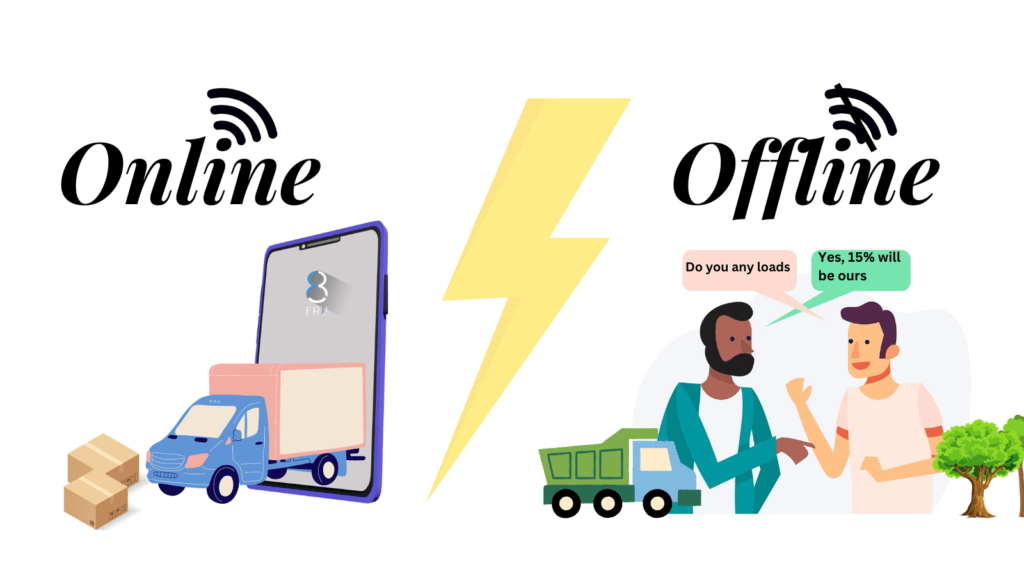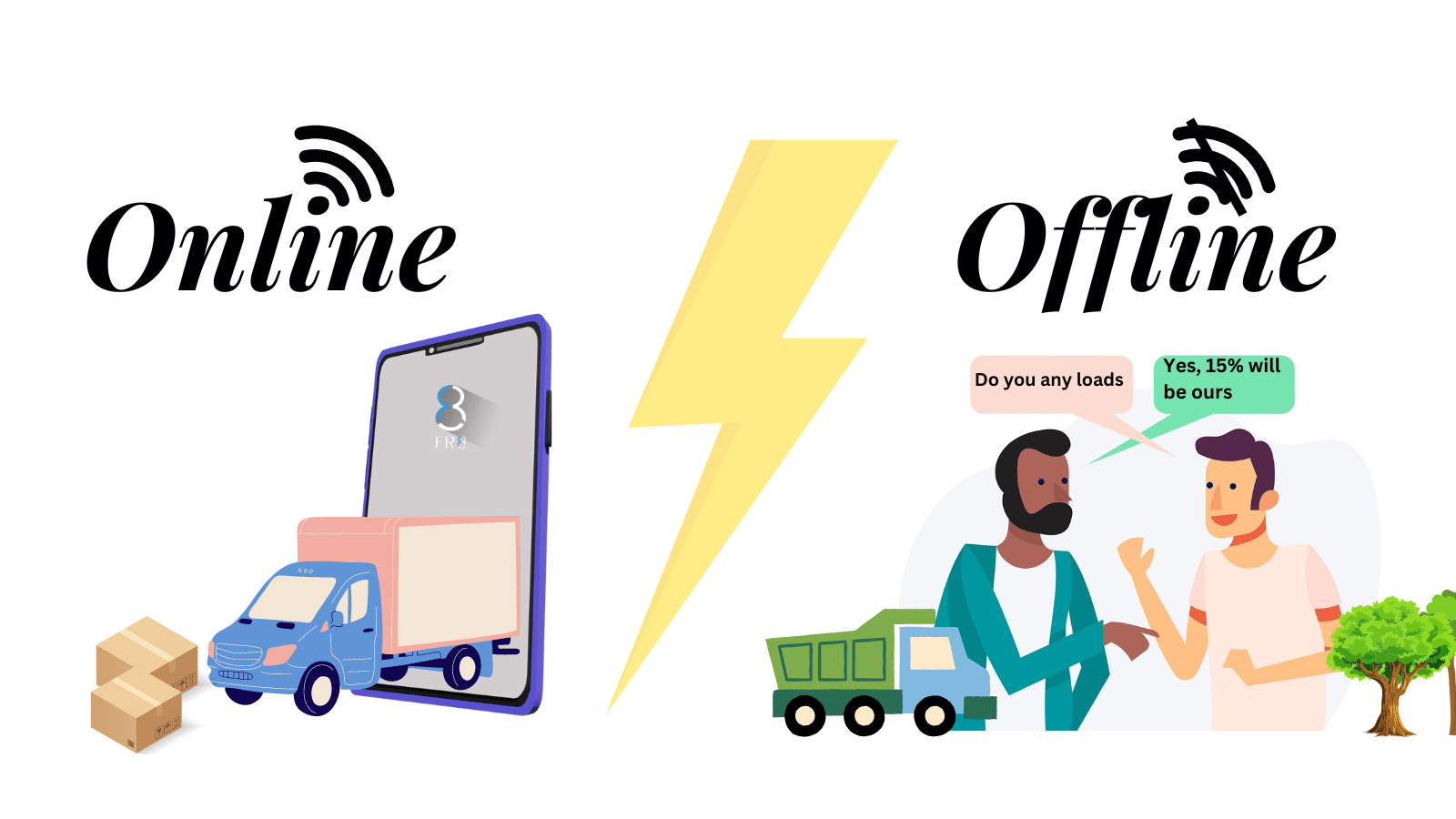 Benefits of Online Truck Booking over Offline Booking
Go through this blog to know what are the advantages of online truck booking over offline truck booking
Let's delve into the content and explore how effortlessly you can book a truck online with just a quick process.
India's #1 online truck booking platform – FR8
FR8, the leading truck transport service provider in India, stands out as the country's largest company in its domain. It offers an extensive selection of trucks available for hire, coupled with an unparalleled 100% delivery guarantee. Our user-friendly online truck booking platform simplifies the process of transporting loads in any market condition, while our logistics services have gained a reputation as the finest in the industry.
With round-the-clock support and advanced features like real-time SIM and GPS tracking, FR8 instills trust in handling all your transportation requirements. In collaboration with over 6,000+ truck owners, FR8 boasts a fleet of 30,000+ verified trucks, ensuring reliability and efficiency in every aspect of your transportation needs.
Lets see how can you book a truck online
Step 1: Search
First search for the best online truck transport service provider in India. FR8 is the #1 leading road transportation company which connects loads and trucks instantly. Visit the FR8 website to know more about the company or call +919342968140.
Step 2: Visit the Website or Download and Install the App
You can visit the fr8.in website and can register or you can download the mobile application fr8.book for trucks and fr8.partner for loads. Book a truck online and get loads online in just few steps. After registering you will typically see a home screen or dashboard.
Create indent – Fill Pick up and drop, material type, tonnage of truck.
Check price – Check prices and trucks availability that matches your requirements.
Get trucks – Get truck number and truck driver details within a second.
First create indent, fill the details about your location, type of truck you needed, material type and tonnage. Next page will show the matches for your requirement and you can also check and compare the prices of the various trucks. After selecting the truck you can easily get connect with our customer support team. And within the second you will get the truck number and driver number.
You can access every details online in mobile like the payment details, tracking and POD update.
Step 3: Stay Connected
Our customer support team is very supportive you an contact them anytime if you needed their assistance. They will guide you from the scratch till the end. We totally have 32+ branches all over India and our 300+ employees operate all day to serve you better.

I am an HR by profession and a fervent writer at heart. My passion for writing and reading has been an intrinsic part of who I am. I take immense pleasure in sharing my thoughts and the detailed information of the logistics industry through my blogs. Previously in my college days I have published articles on ISBNs. Additionally, my writing ventures have extended to covering topics on Human Resource Management and Trucking and transportation Management reaching international and Indian audiences.