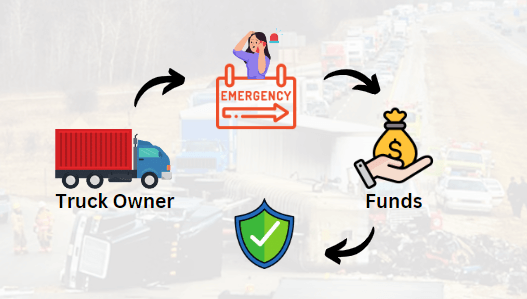 A truck owner (partner) refers to an individual or entity that owns a truck or a fleet of trucks. As a truck owner, you have legal ownership and responsibility for the truck(s), including their operation, maintenance, and any other related costs. Being a truck owner involves various responsibilities such as vehicle registration, insurance, licensing, and complying with applicable laws and regulations. Truck owners may use their vehicles for personal or commercial purposes, depending on their preference.

Get familiar with the transportation and logistics terms to get more insight.
At FR8, We've been practicing a scheme or a program for more than a year called 'Truck Owner Emergency Funds', also known as 'Drivers or Partners Support Program'. This program is solely intended for fleet owners betterment.
Before we get into more detail about this program, let's learn – What is FR8?
FR8 is an online truck brokerage company, where we act as a middlemen/broker between the truck owner and the transporter. Just like other transportation/logistics companies, here the truck owners are termed as 'Partners' and transporters as 'Customers'. We provide Pan India service with more than 32 branches spread across India. Know more about FR8 and how everything works.
Our vision is to better the lives of truck owners in India. We make trucking reliable, low-cost and simple for our customers and truck owners, by providing transparent pricing, quality service and real-time tracking using GPS.
Getting back to the Truck Owner Emergency Funds program, it is subjected to specific eligibility criteria that must be met for our partners to avail themselves of its benefits. To clarify, this program exclusively applies to FR8 Trips and does not extend to any uncertainties that may arise during trips with other transportation companies.
We take Rs.10 from our profit from each FR8 trips and use it as a secure fund for the truck owners to assist them in case of an emergency.
The primary objective of this program is to safeguard our truck owners against unforeseen losses resulting from emergencies such as accidents or unfortunate incidents leading to loss of life. We aim to provide financial coverage for these circumstances that are not covered by their insurance.
At FR8, we take immense pride in creating an environment where our partners can thrive and find support when they need it the most. We are committed to their success and well-being, and the Truck Owner Emergency Funds program is an evidence to our staedy dedication.
Gaining knowledge about Emergency Funds in general will give you a better insight into this.
REAL TIME EXAMPLE:
I. A 38 year old Namakkal driver of our truck loaded from Siliguri to Kolkata suffered a massive heart attack and died on the spot . The truck owner from Tamil Nadu got the legal formalities done and handed over his body to his family, his father actually. There is no worse curse for a father than seeing the death of his own son.
We were moved and we wanted to do something. So, we decided to take Rs. 10 from our profit from each trip and build a support program for our Drivers. The drivers who leave their families to get our goods delivered. Every FR8 driver will get a support of Rs. 1 Lakh in the event of death on the road on any FR8 truck and we started the scheme with the Namakkal driver. This cannot compensate the family for their loss anyway, but a small contribution to express our solidarity with the family.
II. In the month of April, 2023 – one of our partners, Mr. Deepak Ashok Singal, who have been associated with FR8 from past 4 years faced an uncertanity. He had his vehicle loaded from Gurgaon and the driver loaded alcohol material in truck without informing the partner. Later, while crossing a border – the vehicle was caught by the police and went through some legal formalities. The vehicle was charged with some penalty for going against the legal regulations.

As the partner have been doing business with FR8 since a long time, we thought of helping him with his truck EMI for that particular month because he had to bear a huge amount as a penalty.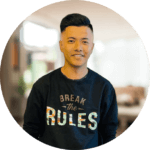 I'm an HR at FR8 and a passionate blogger. Apart from my day job as HR, reading and writing books/blogs are two of my absolute favorite things to do. I like taking on new challenges and most importantly, I believe in bringing efficiency towards everything I do.
I love expressing my thoughts and visions through the medium of words in the form of blogs or articles or books. Till this date, I've successfully published three short-novels on my own and will continue to do so.